Claim Your 20% Discount to the Crypto Wealth Accelerator
Building a successful crypto portfolio is about more than just buying Bitcoin and hoping for the best. It's about knowing when to buy and sell, saving time and even learning how to start without much capital.
Well we've built something to help with all of that! Our Inner Circle exists to get you on track with reaching your crypto dreams.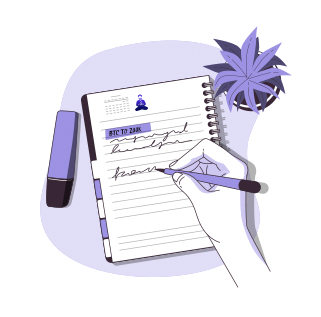 It doesn't matter if you;
Don't know when to to buy and sell
Don't have a lot of capital
Don't have a lot of time
Don't know what cryptos are safe
No excuses. Imagine you had a chance to go back in time and get in early on Amazon, Apple and all the other great companies of the internet.
Maybe it's time to take this crypto thing seriously…
Not next month. Not next week.
Now.
Our Inner Circle benefits;
Know When to Buy and Sell – Exclusive technical analysis sessions to help you interpret market signals and know exactly when to buy or sell.
Learn to Grow a Small Portfolio – Airdrop Reports for those without much starting capital. You can earn $1000s with the right airdrop. We keep you up to date on the best opportunities out there.
Access to Experts – Get help from our team of experts. The same team that brought you DOT, SOL, FTT, AXS, LINK and many more coins in 2020/2021 before they returned over 10x.
Find the Best Projects – Save time with concise insights into why prices are rising or falling by looking at the fundamentals of each coin. Our pro members can even request reports to be done for them.
Research Reports – Find out how much interest you can earn on DeFi and where all the best investing opportunities are. Read in-depth reports on projects like WAVES (before a 265% pump) or LIDO (before a 242% pump). Find the hottest NFTs before they release.
Our members find a new way of making money in as little as 2 days.
We have a combined 10+ years of experience in crypto, we've worked with companies from inception to $10+ billion valuations, interviewed 100+ billionaires & millionaires on the exact strategies, frameworks, and tactics that will get you the results you want.
Welcome, you're in the right place. We can help you no matter where you are in the journey.
Pricing Plans
Inner Circle Discord
What's this?
Access to a private group of experts and Inner circle members who share crypto strategies, early opportunities, market analysis and many more methods of making money in crypto.

Airdrop 2022 Report
What's this?
There are 20 opportunities in our exclusive report. In under 3 weeks, you'll be set up to earn $1000s in crypto!

Investment Reports
What's this?
Find the right projects to buy and sell with expert research, DeFi Yield, NFT and deep dive reports.

Direct Access to the Team
What's this?
Priority channel where you get direct access to the Market Meditations team of experts.

Technical Analysis Requests
What's this?
Pro Members can request full technical breakdowns of any project they're watching.

Expert Fundamental Analysis
What's this?
Pro Members can request full research reports on their favourite projects from our team of experts.

Testimonials
Thank you! This is a fantastic team and community… You are helping so many on their journey. Because of this group, I was able to pay my home inspection costs and got new tires for my daughter's car. There is so much still for me to learn and the support is everything.
Another_Variety, MM Member, 2 years
The best part of this bear market for me has been becoming a premium member of Market Meditation. I am excited to educate and learn more about how to accumulate and become more savvy at interpreting TA. Thanks again for your superior content.
Mo Atlas, MM Member, 1 month
Joining this community has been the best investment I have made in myself in a long long time - incredible value that you all provide.
Cglb111, MM Member, 2 years
The discord community is more than enough to keep me in the loop. What I like more is the people - very open for conversation and generous with their market insights. The best leverage so far.
Acflo, MM Member, 1.5 years
MM Team!! Thank you kindly for the promotion and awesome community. Not enough can be said about how much all of the material provided has gone towards leveling up my trading.
Crypto J, MM Member, 1 year
Can I just say that the Market Meditations team is incredible. So much knowledge between yourself, Max, Kyle and Kim (sorry if I forgot anyone!). Whilst I can't add much to the community yet, my hubby and I are dedicated to making crypto work for us and are so grateful to have been recommended your courses and joined your community. Thank you.
Svs333, Core Member, 1 month