🧘‍♂️ Recap: Crypto Week of Nov 28
Market Meditations | December 3, 2022
Dear Meditators

It's not that you want to miss the latest crypto news and insights. These things happen.

🙏 Our weekly recaps have you covered.

Every Saturday, we will highlight the main events of the week ✅ So you can review, reflect and factor them into next week's trading and investing decisions.
 Newsletter

FRIDAY


🤯 I BT-See Opportunity. We previously stated the most important level is the 0.236 retracement $16,900. We have since seen an aggressive move up claiming the level and now the price is consolidating to hold it. Any opportunities? Click to find out.

🤣 Traitor Joe?! Trader Joe, the biggest decentralized exchange (DEX) by total value locked (TVL) on Avalanche, deploying on a popular Ethereum scaling solution, providing proof-of-life for at least some decentralized applications hanging around near the (hopefully) bear market bottom. Click to find out more.

😺 Magic Royalties. Earlier this year, Magic Eden announced that it would make NFT royalties optional, allowing buyers and sellers of NFTs to choose the percentage a creator would receive. The controversial decision came with backlash from creators. They have now created code allowing creators to enforce royalties on any new collections heading to the Magic Eden marketplace. Click to find out more.

THURSDAY


🤒 NFTs - Dead or Alive? By considering the top NFT projects on Ethereum by volume, we can identify trending NFT collections - carrying out due diligence to understand whether we should invest or look for projects with similar traits. Click to find out more.

🏃‍♂️ Aren't You on the Run Yet? Sam Bankman-Fried (SBF), the disgraced founder of FTX, starred in over an hour-long interview on Wednesday evening. The discussion concluded the New York Times's annual Dealbook Summit in New York and was SBF's first live appearance since the capitulation of FTX. Click to find out more.

🥾 Kraken Booting 30% of Workforce. The FTX drama brought along a lot of other companies struggling to stay afloat given market conditions. On Wednesday, the third largest crypto exchange by volume, Kraken, said that it would be laying off 30% of its global staff. Click to find out more.

WEDNESDAY


⛴ JUMPing Ship? Starting on 4th November, the amount of ETH on exchanges crashed, with users rapidly withdrawing assets. However, since 21st November, the on-chain exodus has stopped. Click to dive deeper into the largest smart money transfers of ETH to understand why the asset is returning to exchanges.

⏺ Sam Bankman Still A Fried Man. Sam Bankman-Fried's interview with a relatively unknown crypto vlogger named Tiffany Fong was released yesterday on YouTube. The recording did not feature an apologetic SBF that owned up to malfeasance and wrongdoing. Instead, the conversation was riddled with ambiguous statements steeped in denial. Click to find out more.

🌎 Around The World. With the SBF interview dropping, it's difficult to get away from the sensationalism smothering Twitter. But if you take a peak under the surface, some parts of the ecosystem are still pushing forward. Here's a global round-up. Click to find out more.

TUESDAY


🎇 A Lunar Illumination. By providing value, Moonbeam continues to attract builders even while the entire crypto industry is affected by black swan events like the collapse of FTX. These projects are the ones to watch for the inevitable bull run to come. Click to find out more.

💨 Another One Bites the Dust. Popular cryptocurrency lending platform BlockFi is the latest victim of the collapse of FTX. On Monday 28th November, the firm filed for chapter 11 bankruptcy, with the firm's founder, Zac Prince, stating their heavy exposure to FTX created a liquidity crisis. Click to find out more.

🪓 Miner Details. Top, middle or bottom? Can anyone ever accurately call whether the Bitcoin price has reached a definitive turning point? Probably not; but that doesn't stop people trying. Click to find out more.

MONDAY


🥶 Next Stop On The Ethereum Express. Short term rally in macro downtrend with clear defined levels. Any opportunities? Click to find out.

📲 Blockchain-based Payment System Coming Soon? To this point, crypto has hit a bit of a standstill. With the FTX drama, it seems that the adoption of crypto has taken a detour. We should not confuse the crypto "delay," though, with the mass adoption of blockchain technology as a whole. Last week, Russian President –Vladimir Putin – urged for a blockchain-based international payment system. Click to find out more.

🇪🇺 DORA-The EU's New Regulations for Crypto. The EU has been flirting with regulations for the crypto industry, postponing the vote on the Markets In Crypto Assets bill (MICA) until February 2023 to give lawmakers time to unpack the enormous piece of legislation. In the meantime, they have passed a portion of the larger legislation called the Digital Operations Resilience Act (DORA). Click to find out more.
 YouTube

FRIDAY: BEST CRYPTO STRATEGY TO MAKE MONEY IN 2023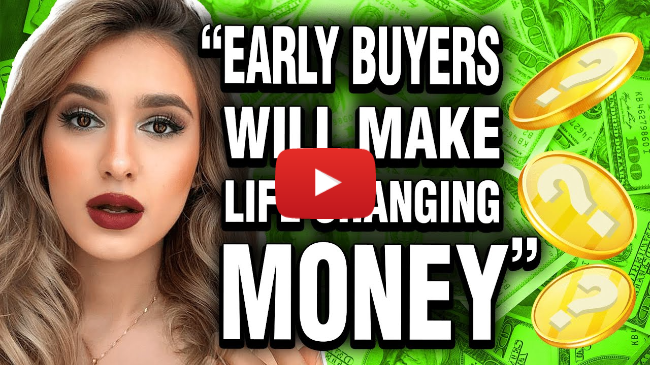 What Meditators Said
Thanks!

Not only for the comment but for the value & integrity you bring to the space.

The same cannot be said for many large accounts! 🤝

True builders remain 🫡

— Web3 Wizard🧙‍♂️ (@Web3Wizardd) November 30, 2022
✅ Have feedback for us?
Reply to this email and let us know! We will read every response.
Not financial or tax advice. See our important security disclaimers here.
Disclosure. See our investment disclosures here.
Join Market Meditations
Giving you access to the information you need to build wealth in crypto.