🧘‍♂️Big Crypto Secret
Market Meditations | August 17, 2022
Dear Meditators

In these difficult market conditions, it's hard to get ahead. Today we're going deep with Nansen to take an assessment of the health of the NFT market. The truth about the current state of the market is the secret that no one wants to talk about!

We also look in on what the Fed has to say in the banking industry, and Do Kwon steps back into the spotlight.

Today's Meditations:
Nansen NFT Insights

The Fed Weighs In On Banking

Do Kwon's Interview
Together With

With Nansen's On-Chain data, you can secure an edge in the crypto and NFT markets:
🤲 Exciting New Opportunities. See where funds are moving their money.

💥 Perform Due Diligence. Get more information on projects or tokens.

🌀 Defend Your Positions. Create smart alerts to track over 100 million ETH wallets.

🔥 Track The Biggest NFT Traders. See what the most profitable NFT wallets are investing in.
To grow your crypto portfolio today check out the Nansen website. Link here 👇
Market Update
⏰ Top Headlines
The Big Idea

🧠 NFT Market Sentiment: What Next?


Since June, we have seen rallies in traditional crypto assets like Ethereum, which is now up over 100% from lows. In crypto, we often see profits from one sector flow into another. So how has the NFT market performed and how can we use this data to aid our investment decisions?


NFT-500 Index
The Nansen NFT 500 index tracks the performance of the 500 top NFT collections:


Nansen.ai: 17/08/2022 NFT-500 Index
Whilst there was an initial rally during June, the market has since dropped to new lows.
When looking over the long run, we have seen a downward trend since February.
Transaction Volume in Eth
Unlike traditional crypto assets such as Bitcoin, each NFT is unique and investors cannot split them into multiple parts. This means that liquidity, or the ability to buy and sell an asset at the market price, is essential when making investment decisions.


We can use transaction volume to understand the liquidity of the current NFT market:


Nansen.ai: 17/08/2022 NFT-500 Index
Transaction volume has been in a downtrend since May.
This demonstrates there is little liquidity within the NFT market.
What Does This All Mean?
On-chain data tells us that whilst there have been rallies for Bitcoin and Ethereum, the NFT market has yet to see a resurgence. But how can we use this data to inform our investment decisions?


1️⃣ Do not look for short term investments. There is no evidence that a return to an NFT bull market is likely in the short term. Invest accordingly.


2️⃣ Look for projects that may be undervalued. Whilst many projects will never reach all time highs again, there may be future strong performers which are currently undervalued. Use a research process to filter potential opportunities.


3️⃣Use the low liquidity environment to your advantage. During poor market conditions some asset holders are in desperate need for capital. Take advantage of this situation by offering to purchase assets at a price below market valuations.
Elsewhere in Crypto

🏦 The Fed Talks Crypto



The Federal Reserve is having a crypto-oriented week. They released the final guidance for novel financial institutions to access the master accounts needed to participate in the global payment system. This guidance creates a multi-tiered system for granting access, each with more strict guidelines.
Only Tier 1 banks would have access to FDIC insurance.
Tiers 1 and 2 would be subject to prudential supervision by a federal banking agency.
The 3rd tier would most likely apply to crypto banks and would have neither FDIC insurance nor prudential supervision by a federal banking agency but would gain access to the master accounts and global payment system.
The guidance provides an accessible path for crypto-native banks like the Wyoming SPID, Custodia and Kraken Bank to access these master accounts. All 3 of these companies have applied to the Federal Reserve for access to the master accounts so they would not need intermediary banks.
Custodia and Kraken Bank both received routing numbers earlier this year, which is a precursor to the master accounts, but not a guarantee of future access.
The Federal Reserve may see potential opportunities in crypto, but they also want banks to know that it poses risks as well. After publishing the guidance, they released an open letter advising banks to check with their central bank supervisor before engaging with crypto.
More Meditations

📃 The Interview



The evaporation of $45 billion of investor capital is not a regular occurrence. How could this have happened, and at such speed? Do Kwon stepped out from the shadows this week to give his account of what happened to LUNA and UST:
On Monday, Coinage Media released the first public interview with Do Kwon since the collapse of his famous project.
Zack Guzman was putting the questions to Do, including whether he would say Terra was a scam.
Do replied "Terra was supposed to be a stablecoin, and it didn't remain stable. Therefore, it must be a fraud, and must be a scam", adding "I bet big and I think I lost".
He was also asked whether he was the crypto version of Elizabeth Holmes, the recently-convicted ex-CEO of Theranos. The fraud in this case was for promoting a technology that didn't work.
The crypto community was quick to react to the interview, with well-known critic Fatmanterra calling it a 'nothingburger' and that the Terra CEO lied about many things.
Others compared his current life of luxury to the Tornado Cash developer recently arrested in Amsterdam, encouraged legal action, or simply refused to share the video.
Currently believed to be residing in Singapore, Do was served a 'notice upon arrival' by the South Korean Ministry of Justice. This means there is an ongoing investigation he needs to comply with.
Last month, authorities raided 15 entities related to TerraLabs.
You can watch the full interview here.
Actions

🎬 Act
Sign up for Nansen to unlock on-chain insights
📚 Read
YouTube

The MOST Honest Truth About Crypto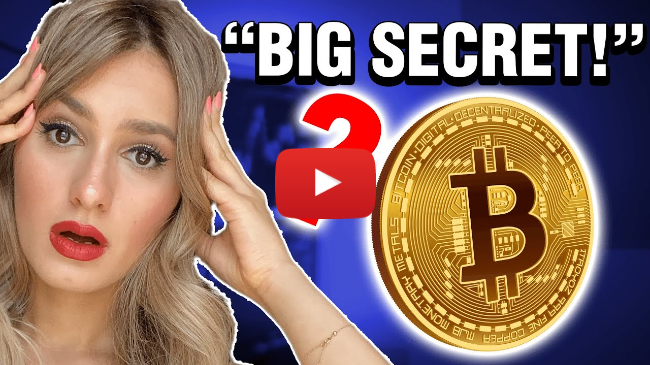 Next Time

Centralized exchanges have become the whipping boys of the crypto space. The actions of the few have stained the names of many, but FTX stolidly continues purchasing competitors... and offering passive income opportunities.

Tomorrow we jump into the best-kept secret for diversifying your yield generation as we set our sights on asset lending with FTX.


Trending

Twitter
I don't like people launching one token/coin after another. If you launch something, stick with it for at least 10 years. - CZ Binance

Whales have all the alpha. They're always a step ahead. With the right tools, we can see everything whales do. This information can make you rich. Here's a guide to identifying whales and analyzing how their trades affect the market. - Pothu
💎 Did you enjoy today's newsletter? This survey is your chance to tell us how we can improve the product for you. Link here.
🌎🧘‍♂️✍️ Stories in this newsletter were written by D. Beverly, Isambard FA, Nick T., Max P., Kimia K., Ellen B. and Koroush AK. Graphics were produced by Ellen B.
Not financial or tax advice. See our important security disclaimers here.
Disclosure. See our investment disclosures here.
Join Market Meditations
Giving you access to the information you need to build wealth in crypto.