⌛ Genesis of the End
Market Meditations | January 19, 2023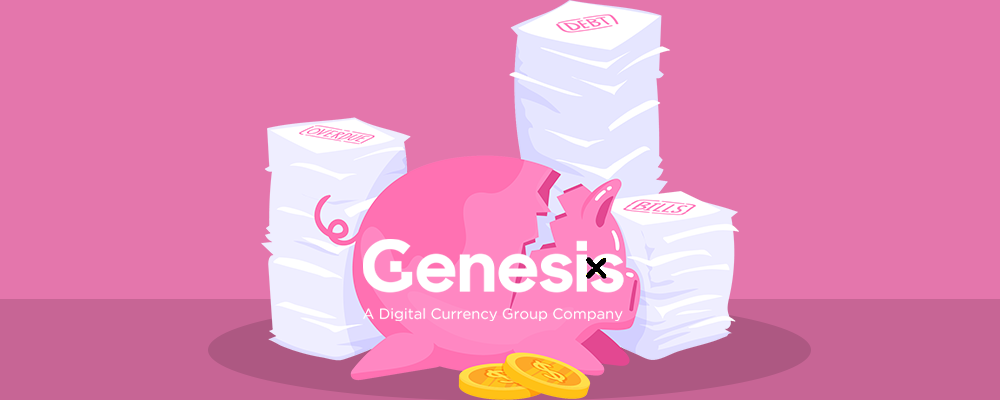 Cryptocurrency firm Genesis is reportedly preparing to file for bankruptcy as soon as this week. The firm, which had been one of the largest OTC (over-the-counter) crypto trading desks, has been hit hard by the ongoing bear market and regulatory scrutiny.
According to Bloomberg, the firm has been in discussions with potential buyers and creditors in recent weeks, but those talks have so far failed to yield a viable solution. The bankruptcy filing, if it goes ahead, would mark a dramatic fall from grace for Genesis, which was once a leading player in the crypto space.
The firm, which was founded in 2013, had grown to become one of the largest OTC trading desks, with a reported $20 billion in assets under management. However, the prolonged bear market and increasing regulatory scrutiny have taken their toll, and the firm has struggled to stay afloat.
A filing would make Genesis the latest crypto casualty to follow the implosion of Sam Bankman-Fried's FTX exchange, which has sent shockwaves through the crypto community. The bankruptcy filing also comes amid growing concerns about the future of the crypto industry as a whole, with many analysts and industry experts questioning whether the current bear market is a sign of deeper problems to come.
The bankruptcy of Genesis is yet another reminder of the volatility and risks associated with the cryptocurrency markets. Despite the promise of decentralisation and innovation, the crypto industry is still a relatively young and fragile ecosystem that is subject to market fluctuations and regulatory uncertainty. We have created countless FREE guides to help you to navigate the uncertainty of the markets, check them out here.