Cosmos Gets Compatible
Market Meditations | April 29, 2022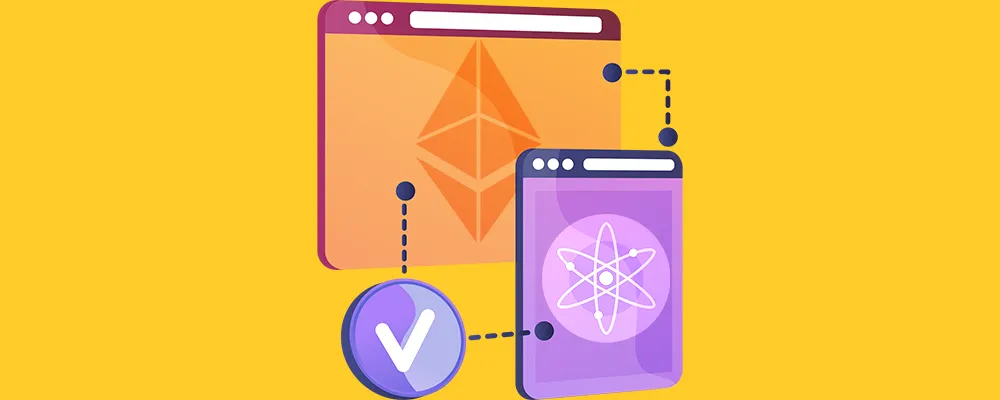 Ethereum Virtual Machine compatibility has become the most widely adopted standard for smart contracts and was clearly a recent trend in the crypto space, bringing wealth to those who identified the trend early.
EVM compatibility allows smart contracts and assets on Ethereum to be used in another blockchain. EVMOS is the latest blockchain to claim EVM compatibility and although it was originally conceived in 2016, it just launched on the Cosmos network.
EVMOS will be a layer 1 blockchain on the interoperability protocol.
Throughout 2021 several other blockchains attempted to pull from Ethereum smart contracts and assets, including: Avalanche, Polygon, BNB Chain, Fantom and Moonbeam.
Transferring assets between Ethereum and EVMOS will require a bridge, for which EVMOS developers have partnered with Connext, Celer, and Nomad.
Launching on Cosmos will allow EVMOS to directly communicate with Terra, another blockchain in the Cosmos network which currently has $29 billion in crypto assets.
Terra (home to UST) recently claimed the title of 3rd largest stablecoin and has already allocated $8 million of UST to EVMOS to boost liquidity on the newly launched layer 1.
Diffusion Finance, a fork of Uniswap, will be the DEX for EVMOS. Other apps launching soon include EvmoSwap, QuantumSwap, Nomad, and Coslend.