✔ RWA All Day
Market Meditations | December 6, 2022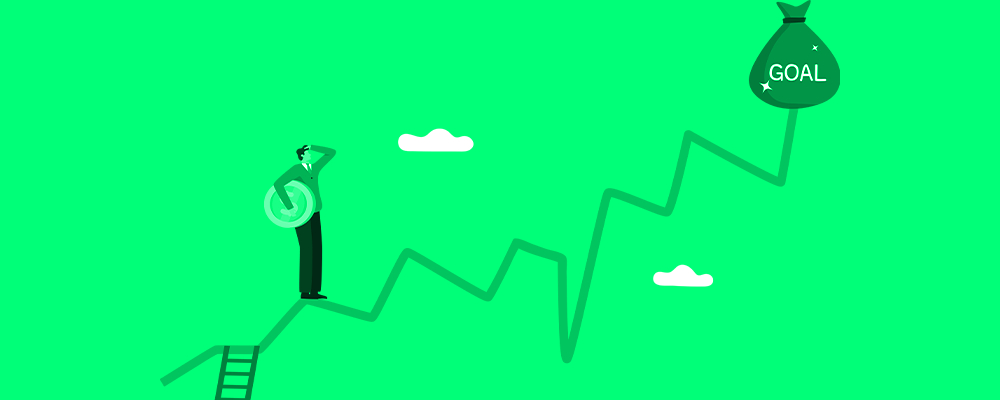 DeFi summer seems like a distant memory. Since April, the total value locked in decentralized finance protocols has fallen over $120 billion, depreciating almost 75%. The Terra collapse did a lot of damage to the crypto industry, but the effects of its fallout will leave survivors stronger.
With Anchor Protocol and its steady ~20% APY yield gone, yield farmers began to ask questions about where protocols were sourcing yields, giving birth to the Real-Yield narrative.
Any project can offer highly attractive yields to bring users, and many often do. It's easy to pay out rewards if they come in the form of inflationary tokens or those with little intrinsic use.

Real-yield describes the DeFi protocols that payout in tokens with proven value, like BTC, ETH, and USDT.
But with the volume of activity in DeFi so low, these opportunities are harder to find than ever. Luckily for DeFi users, another narrative is gaining strength in the bear market, and it brings the realest of yields to the table. 
👩‍🌾💲📃 RWA All Day
Real-world Assets are physical assets and financial primitives in traditional financial avenues, and they're crypto-bound. This means investing channels like commodities and private debt markets are opening up to digital investors. 
Some

RWAs already exist

in DeFi.

Synthetix offers tokens

pegged to many different fiat currencies, and projects like

PAX

offer exposure to tokenized gold.

Mohash

is a new project developing

a DeFi protocol providing investors access to yields backed by real-world debt assets.

Agricultural commodities are widely viewed as an attractive instrument for portfolio diversification and hedging against inflation, and now LandX is bringing this asset class to crypto-native investors.
🗺 LandX
LandX is a protocol that connects real-world farmers with digital asset investors. It has a compelling use case and is currently in its final testing phase before launching in 2023. 
When farmers need to borrow capital, their options are limited. Traditional loans often come with predatory lending terms and some farmers are in locations inaccessible to conventional lending methods.

LandX loans farmers capital using their farmland as collateral. These loans aren't paid back with fiat,

they're paid back in whatever commodity the farmer produces.

 

Crypto investors will be able to buy tokens representing these real-world assets that produce a yield directly linked to

the commodity itself. 
🙋‍♂️ Test Day
There's no time like the present to get familiar with what may be a dominant trend in DeFi when the bull market re-emerges, and what better way than to test an early project, earning the potential to qualify for a future airdrop.
Note: All activity during this final testing phase will be conducted on the Goerli Testnet, click here for a guide on how to connect.
To get started, head over to

LandX's web page.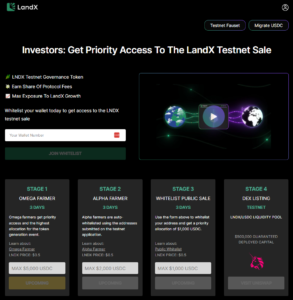 Once there, entering an eligible Ethereum wallet address will grant approval for engaging the protocol.

All that's left to do is wait for access to be granted. The launch is divided into stages, giving active community members earlier access. Read more about this final testing stage in

LandX's Discord server.
Once this final "dress rehearsal" is underway, LandX has plans to launch a trading competition with a USDC prize for the top performers. To read more about LandX, check out a complete guide here.