💨 Another One Bites the Dust
Market Meditations | November 29, 2022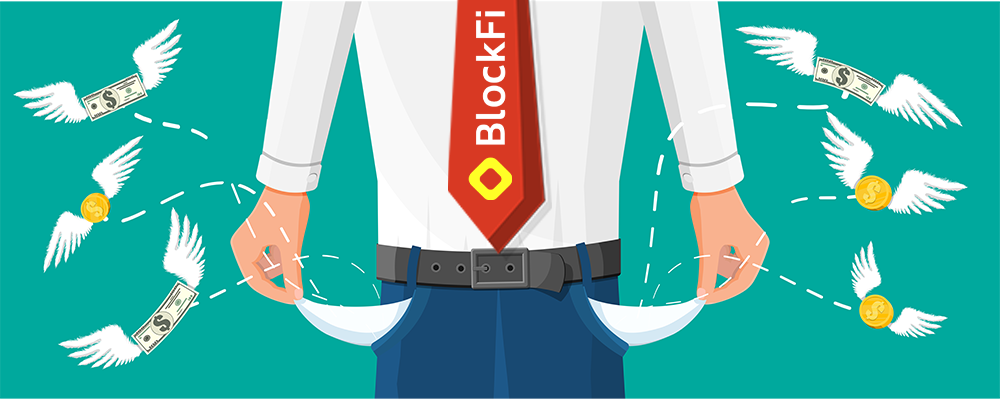 Popular cryptocurrency lending platform BlockFi is the latest victim of the collapse of FTX. On Monday 28th November, the firm filed for chapter 11 bankruptcy, with the firm's founder, Zac Prince, stating their heavy exposure to FTX created a liquidity crisis.
According to BlockFi, the liquidity problem was brought on by coins locked on FTX's platform and its exposure to FTX through loans to Alameda Research. BlockFi states its assets and liabilities range between $1 billion to $10 billion.
The news comes two weeks after BlockFi suspended withdrawals due to "the lack of clarity on the status of FTX.com, FTX US and Alameda". In July, FTX's U.S. signed an option to purchase BlockFi but the deal fell through when FTX suspended withdrawals.
BlockFi announced in a news release that it will attempt to recover the money owed by FTX and plans on suing a holding company of Sam Bankman-Fried (SBF). BlockFi will attempt to recover shares in Robinhood Markets Inc (HOOD.O) it pledged as collateral three weeks ago before BlockFi and FTX filed for bankruptcy protection.
In a court filing on Monday, BlockFi listed FTX as its second-largest creditor, with $275 million owed on a loan extended earlier this year. It said it owes money to more than 100,000 creditors and plans to lay off two-thirds of its 292 employees.
BlockFi's bankruptcy filing also comes after two of BlockFi's largest competitors, Celsius Network and Voyager Digital, filed for bankruptcy in July, citing extreme market conditions that had led to losses at both companies.
Crypto lenders acted as a gateway for non-crypto native users to enter the crypto world. They experienced a massive boom during the pandemic and attracted retail customers with double-digit returns on their deposits. It remains to be seen if trust can be regained without regulation.