A Small Bump in the MetaRoad
Market Meditations | April 28, 2022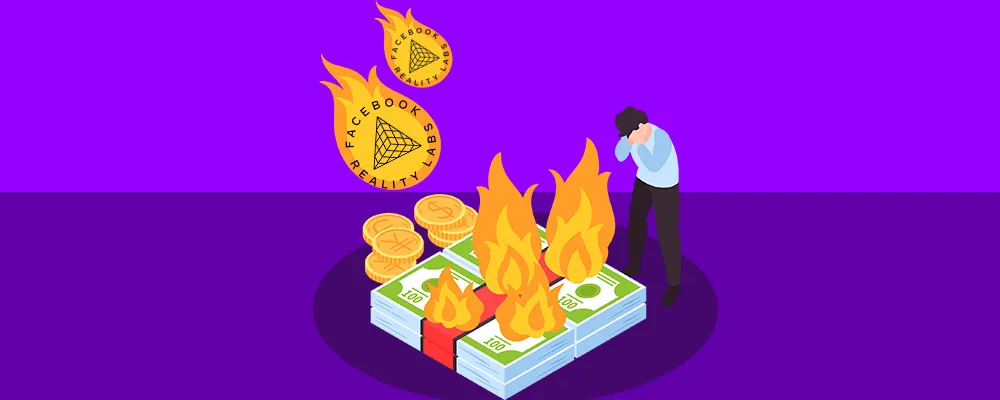 In the last twelve months, we have seen many household brands welcome blockchain technology with open arms. The most notable and ambitious was Facebook's transition to Meta in October 2021.
According to The Block, Meta's metaverse focused business Reality Labs have reported $2.9 billion worth of losses in Q1 of 2022.
Reality Labs focuses on virtual reality (VR) and augmented reality (AR) products and had reported total losses of more than $10 billion in 2021 with at least $4 billion coming from employee costs, research & development and costs of items sold.
Revenue for Reality Labs has increased from $534 million in Q1 2021 to $695 million in Q1 2022, an increase of approximately 30.15%.
Zuckerberg stated during the earnings call that the company plans to use revenue from its non-extended reality (XR) businesses to fund the aggressive spending which currently costs around $2-$3 billion per quarter.
Zuckerberg has made it clear to investors that he does not expect the firm's metaverse or XR investments to flourish until the 2030s. Meta (FB) stock is down almost 50% since the start of 2021.
Fellow tech giant Alphabet (Google) also missed 2022 Q1 earnings estimates resulting in the company's shares falling more than 5%.
Weak earnings from Meta, Alphabet and others are feeding into the weak risk-off macro climate we are currently experiencing.
Due to uncertainty in markets, investors would prefer to sell risky assets in favour of less risky assets.
 Top Tip: As an investor in financial markets it is a good idea to keep an eye on yearly and quarterly earnings reports of large companies. This is because they often serve as an indicator of the health of the overall economy.