🧑‍🤝‍🧑 A Powerful Friend of Crypto
Market Meditations | January 3, 2023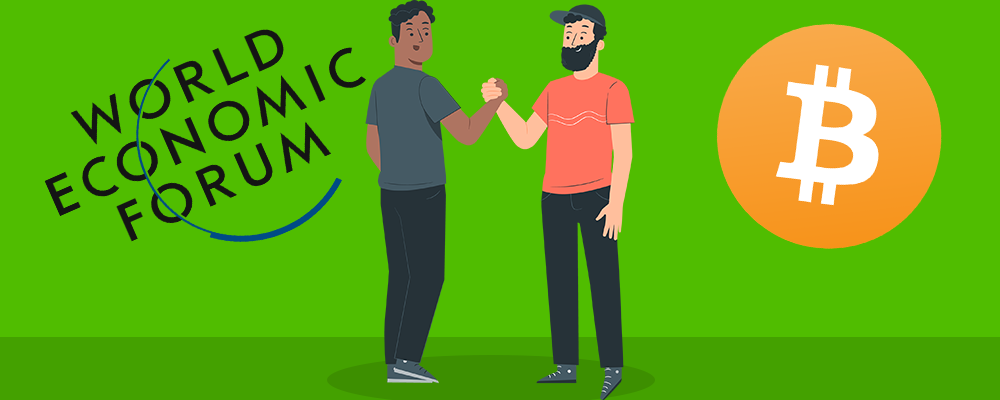 Cryptocurrency and blockchain technologies have received differing levels of support from mainstream media, government officials and high-profile individuals but it seems most come around eventually. The World Economic Forum (WEF) believes the technology underpinning cryptocurrencies and digital assets will continue to be an "integral" part of the modern economy.
The WEF was established in 1971 as a not-for-profit organisation. The Forum engages the foremost political, business, cultural and other leaders of society to shape global, regional and industry agendas. 
The group discussed the prospects for the cryptocurrency business in a blog post on Monday titled "this is what the future holds for cryptocurrencies." The WEF emphasised the uses of blockchain and cryptography, noting that their prominence in the financial services industry is already noticeable.
Despite initial pushback from its CEO Jamie Dimon, the report says that JPMorgan has earned itself a reputation for its positive stance towards the sector. However, highlights that the bank is "no longer alone in Web3 and crypto adoption." 
The WEF compared the adoption of cryptography and blockchain technologies to the acceptance of cybersecurity and digital transformation. The post read "even if the term feels like a bad word. For all its faults, this technology remains a protagonist in the global financial world." 
The organisation acknowledged that the crypto industry, like any other involving money, is not without risk. However, due to the transparency of cryptocurrency, bad actors have few places to hide.
The organisation stated that recent incidents such as the collapse of FTX have broken users' trust and drawn the attention of global regulators but later drew an interesting comparison. The WEF compared the 2022 crypto market crash to the early 2000s dot-com bubble, claiming that it will gradually hand over crypto technology and blockchain infrastructure to more durable companies, business models, and use cases.