ADA/USD
Market Meditations | March 25, 2022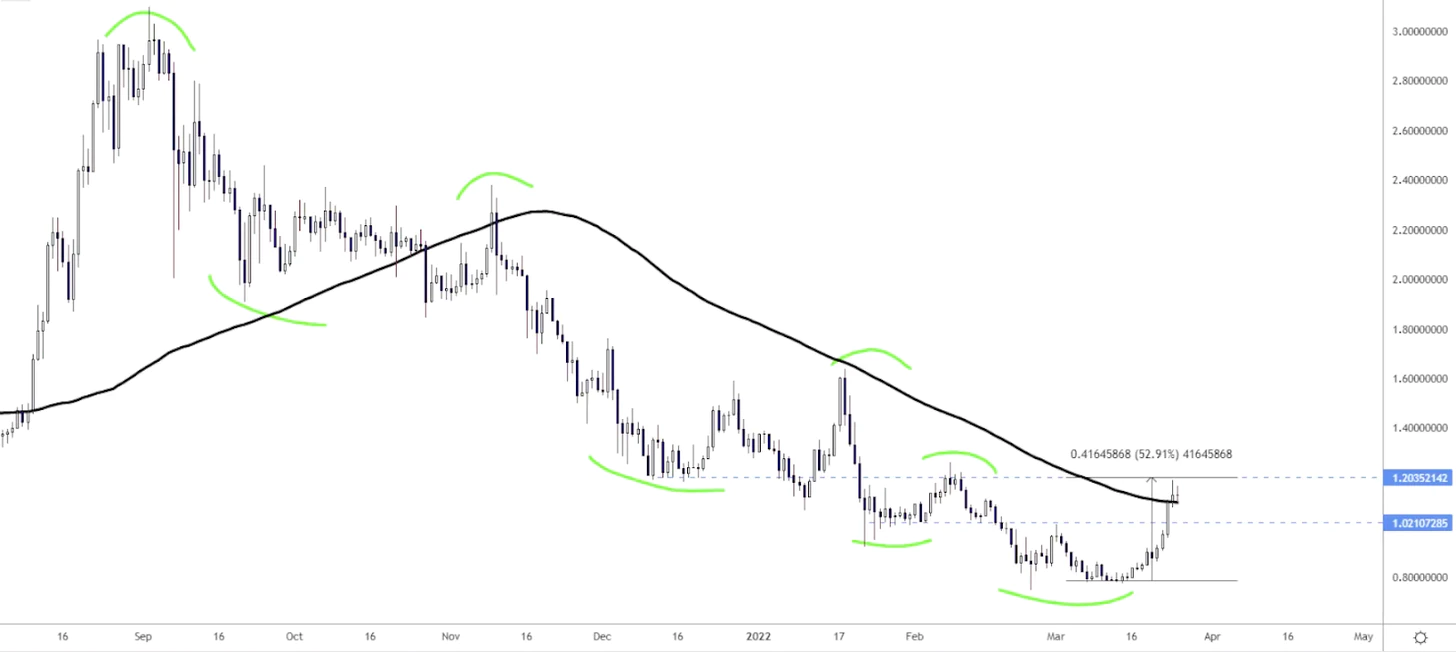 Macro Structure: Big reversal from the bottom with a 50% pump. Key structural progress getting above the $1 level. Another example of the 100 Day Moving Average being claimed.
Key Resistance: Key structural level at $1.2.
Looking Forward: Further upside to $1.5 or $1.6 if $1.2 is broken. Every move to the upside faces the significant challenges of BTC experiencing sideways consolidation in a macro downtrend.