Another Ape Bites the Dust
Market Meditations | April 7, 2022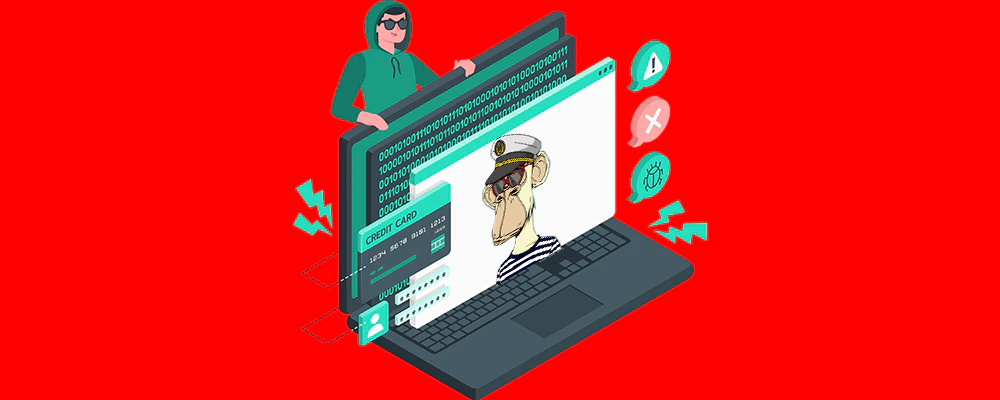 With the varying range of NFTs, none come as popular as the Bored Apes (BAYC). A couple of days ago, one collector was scammed and lost over $570,000 to the scam swap that involved a fake BAYC NFT.
Over a third-party service – swapkiwi, a collector was scammed out of a BAYC. Unlike other marketplaces like OpenSea, Swapkiwi allows NFT swaps between collectors reducing the gas fees.
The scammer used images of actual Bored Apes and created fake replicas. The scammer then edited a checkmark (noting a verified NFT) onto the PNG.
The verified checkmark should appear on the outside of the image to prevent these copycat attacks. Swapkiwi is working to improve the platform to prevent future scams.
One collector lost out on a valuable and rare bubble gum ape (BAYC #1584) and two mutant apes that were worth over $570,000 to the scam swap.
Swapkiwi released a statement telling customers to always double-check [NFTs] on OpenSea or Etherscan to ensure authenticity.
The scammer sold the bubble gum ape significantly lower than the BAYC floor, likely because they wanted to make it a fast transaction. The scammer also sold off both mutant ape derivatives at prices lower than the floor price for the collection. Remember to always take maximum precaution when purchasing/swapping an NFT to ensure authenticity.