Arbis – They Have The ETH
Market Meditations | September 13, 2022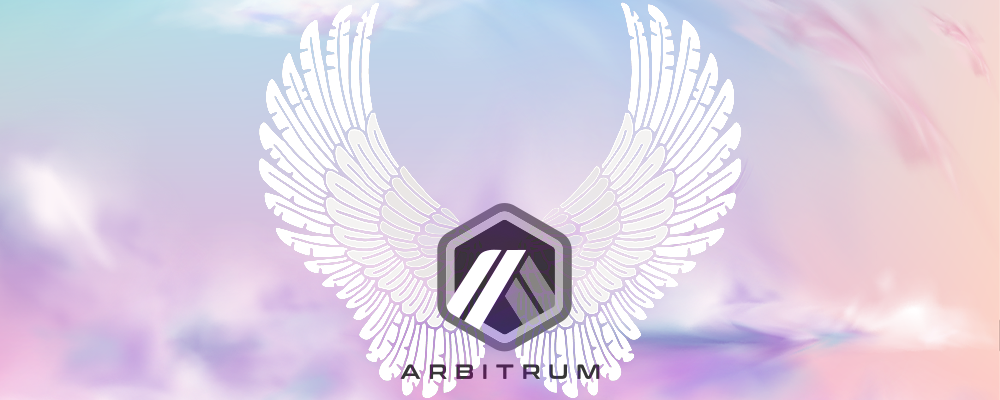 Arbitrum has seen its fair share of media attention over the past few months. The layer 2 scaling solution has remained more than relevant for a good reason. As it continues to build, everything from network upgrades to NFT treasure hunts is getting a chance to shine.

 The Tech
Arbitrum is a layer 2 scaling solution built on Ethereum. It uses optimistic rollup technology to make transactions faster and cheaper.
Last month, the network successfully deployed its Nitro upgrade, significantly lowering the gas fees required to power transactions.
 The Hype
Arbitrum has constantly been the subject of airdrop speculation. Though not confirmed by the team, a token makes good sense, with lots of theoretical applications for uses throughout Arbitrum's ecosystem.
The Odyssey event, a multi-week initiative incentivizing the exploration of the Arbitrum ecosystem and promising exclusive NFTs as rewards, was so popular that it caused gas prices on the layer 2 network to spike, resulting in a pause of the event.
Arbitrum already had significant momentum as one of the most promising projects, but on the heels of its successful Nitro upgrade deployment (which quadrupled its transactions), there's even more reason to keep an eye out for new protocols integrating and building on the network. 
 Getting Involved
For believers with appropriate risk appetite, investing in Arbitrum-native protocols may provide a hearty return on investment.
 GMX is a decentralized spot and perpetual contract trading platform offering low transaction fees and zero price impact trading. It's also the largest protocol Arbitrum has to offer, coming in at over $720 million TVL.
Even as an extremely popular destination for decentralized traders, GMX offers other ways for users to earn. All that volume generates a ton of transaction fees, most of which are paid out to stakers of the protocol's native tokens.
 Vesta Finance is another Arbitrum project with promise. Though not as flashy as the network leader GMX, this lending protocol allows users to collateralize many different assets to secure loans, including tokens like $GMX.
 Airdrop the Beat. With Arbitrum's use-case growing and TVL seemingly increasing unabated, exploring the ecosystem could have a two-fold effect.
The Arbitrum ecosystem is filled with new projects fighting for their fair share of all that fresh liquidity spilling in. Seeking out and engaging new protocols could qualify users for airdrops when/if these new projects decide to launch tokens.
Participation throughout Arbitrum's landscape might give users a leg up in the future phases of Odyssey, pre-qualifying them for exclusive NFTs, or a hefty bag in the event of an Arbitrum token airdrop.
Ethereum's Merge has many investors wondering what the future holds for layer 2 solutions in a proof-of-stake world, but even Vitalik Buterin maintains that scaling solutions will complement Ethereum in its final form, ensuring that it will remain scalable in the face of widespread mainstream adoption.
Every investment opportunity and earning strategy carries risk. Speculation on any asset comes with exposure to the possibility of total loss from any number of events, including but not limited to: exploits, rug pulls, complete devaluation, etc. Assess your risk tolerance before responsibly investing.