BTC/USD
Market Meditations | March 28, 2022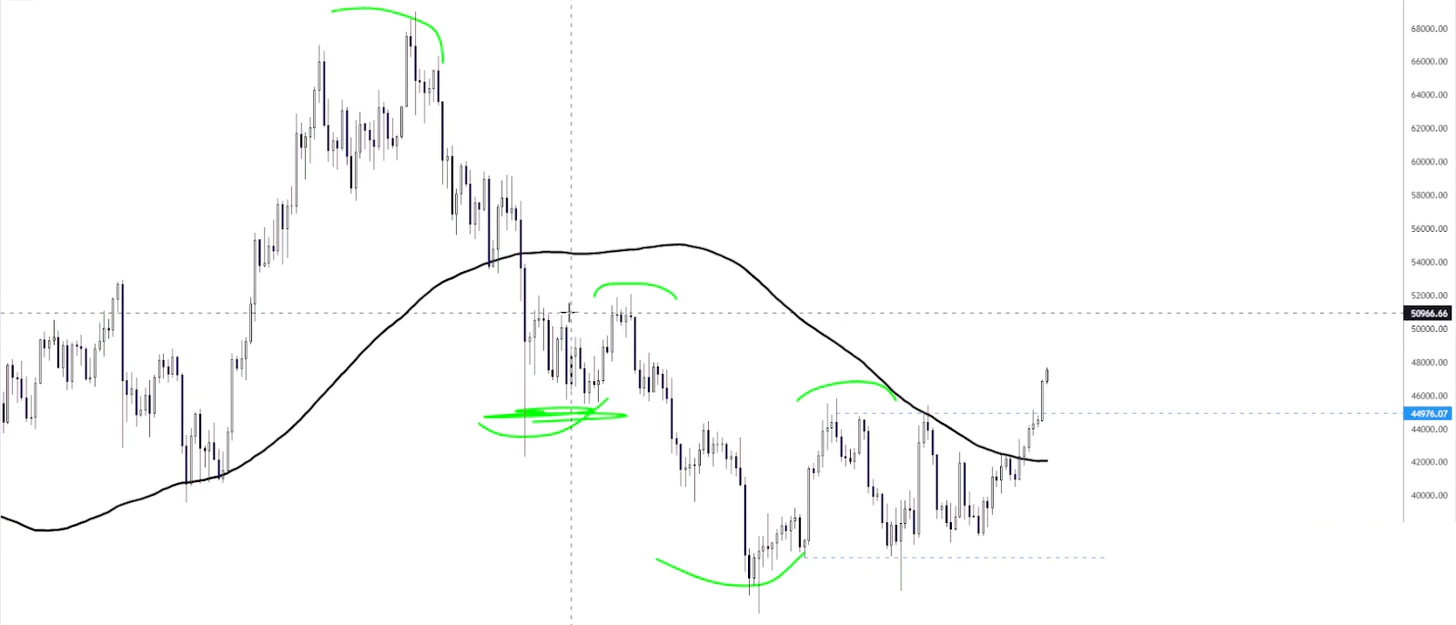 Macro Structure: Since Feb 22nd, we've been in the $36k – $45k range.
Key Resistance: Recently we reclaimed the 100 Day Moving Average and broke a key structural level at $45k.
Looking Forward: The macro downtrend is broken at just above the $50k psychological level. Looking for a good close above the $50k level. Not much resistance between $50k and $60k. At the least, a test of the $50k level seems likely. It is possible thereafter to see sideways price action or a new range between $36k – $50k. Ideally, we hold above the 100 Day Moving Average and we hold the $45k level.
For a more detailed over, watch Koroush AK's recent video.