Coinbase Bankruptcy Could Wipe Out User Funds
Market Meditations | May 12, 2022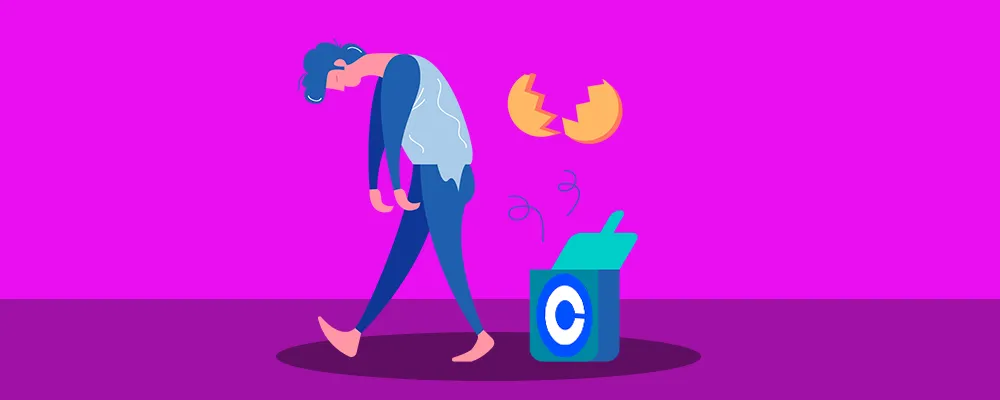 The general public is pretty scared right now when it comes to anything having to do with cryptocurrencies. To add on, the third biggest exchange [by volume], Coinbase, said that if they go bankrupt, it may wipe out user funds. Before rushing to a conclusion, let's get into the details!
Coinbase reported a quarterly loss of $430 million and a 19% drop in monthly users in their first-quarter earnings report.
In the event the exchange went bankrupt, users may lose all currency. In other words, Coinbase users would become "general unsecured creditors" meaning their funds would become inaccessible.
Users may believe the money in their account can be readily accessed and is solely under their custody. While that is correct to a degree, since users do not have private keys, the crypto is not solely accessible to them.
Coinbase offers a self custody wallet, "Coinbase Wallet" in which users get true access to their assets.
Coinbase holds roughly $256 billion in both fiat currencies and cryptocurrencies on behalf of its customers. So should customers be scared and go pull all their money out? Coinbase CEO, Brian Armstrong said that the exchange had "no risk of bankruptcy," but was instead a mere disclosure that they were required to make according to the U.S. Securities and Exchange Commission.
While there are many advantages to keeping one's crypto on a secure exchange, one of the inherent risks one takes is the bankruptcy of said exchange. For more information on protection, check out our crypto security guide here.