Crypto Jenga
Market Meditations | June 15, 2022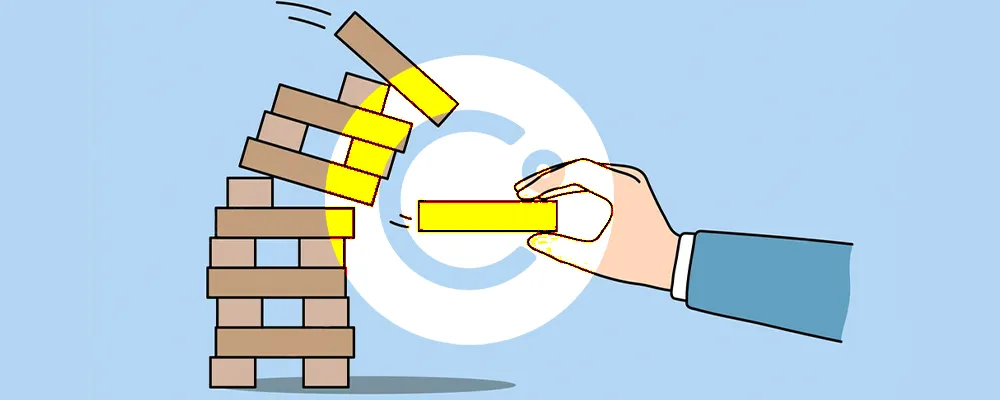 Celsius is a centralized crypto-staking platform, founded by Alex Mashinsky, offering yield to those who deposit and stake assets on their site.
You could think of Celsius as an asset manager, after you stake your crypto on their platform, they use it in defi to generate higher yield, rewarding you with a portion of the profits.
Over the past few years, Celsius was able to generate returns by taking advantage of arbitrage opportunities like the one between bitcoin spot markets and the Grayscale Bitcoin Trust that eventually dried up.
Then came their trouble with Anchor Protocol. Although they had invested a large amount of user funds in Anchor, onchain analysts at Nansen discovered that a Celsius wallet was among those who partook in the UST attack.
Finally, the staked ETH (stETH) from lido finance began trading at less than 1 ETH. Celsius was a large holder of stETH and liquidity was drying up, thanks to selling pressure by Three Arrows Capital. This prompted more questions about the ability of Celsius to redeem customer withdrawals, causing yet another bank run.
Celsius is also at risk for a margin call; if bitcoin reaches $18,300 they stand to lose 17,900 wBTC, another transparent position up for attack.
On June 12, the official Twitter account for Celsius shared a message stating that Celsius Network was pausing all withdrawals, swaps, and transfers. 
As Celsius hires a legal team and considers its restructuring options, bitcoin maxis remind us of the old adage "not your keys, not your crypto."