Dissolving DAOs
Market Meditations | February 2, 2022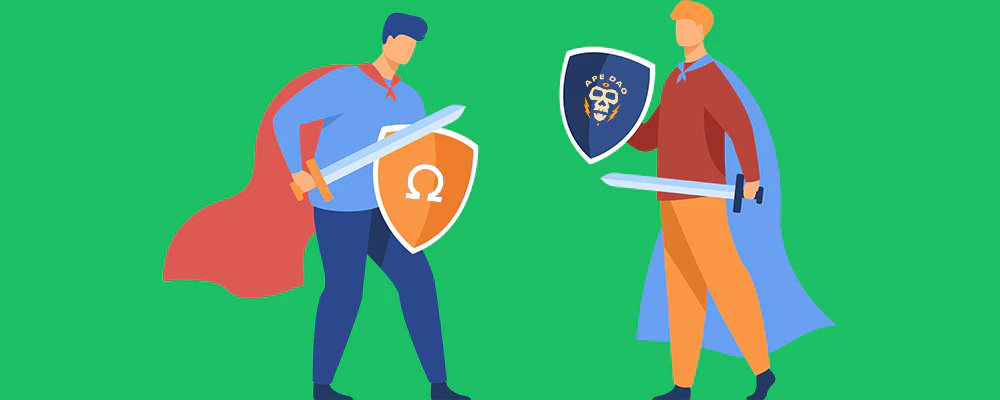 OHM quickly rose to fame with their self-titled experiment and before long every L1 had its own OHM fork. Meanwhile, some savvy NFT holders realized that there was a market for fractional ownership of blue-chip NFTs and the ApeDAO was born.
ApeDAO was formed with a personal collection of Bored Apes and a female CryptoPunk, with a mission to be the single largest holder of BAYC. The DAO owns 81 BAYCs, 81 MAYCs, CryptoPunks, Cool Cats, Kongz, a Fidenza, etc.
$APED represents voting rights within the DAO as well as fractionalized ownership of the DAO's treasury.
The community's last fundraising effort was in August of 2021, with a value of $10 per token, and was slated to purchase more NFTs.
A few days ago, a community member who was unhappy with the trading price of $APED, proposed liquidating the DAO and dispersing the ETH proceeds to token-holders proportional to their holdings.
$APED was trading around $8 but after news of the liquidation broke, it has risen to a little over $12.
After returning from a few days off, the founder of the DAO was shocked to see that the community wanted to liquidate and reportedly removed liquidity from the WETH/APED pool on Uniswap to prevent users from purchasing at a steep discount.
Even a clearly defined project can find it impossible to please an entire community. Although these projects have drastically increased in value since mint, those who purchased later should watch for treasuries like this to liquidate their holdings, which affect floor price.