Dollar Warfare
Market Meditations | March 2, 2022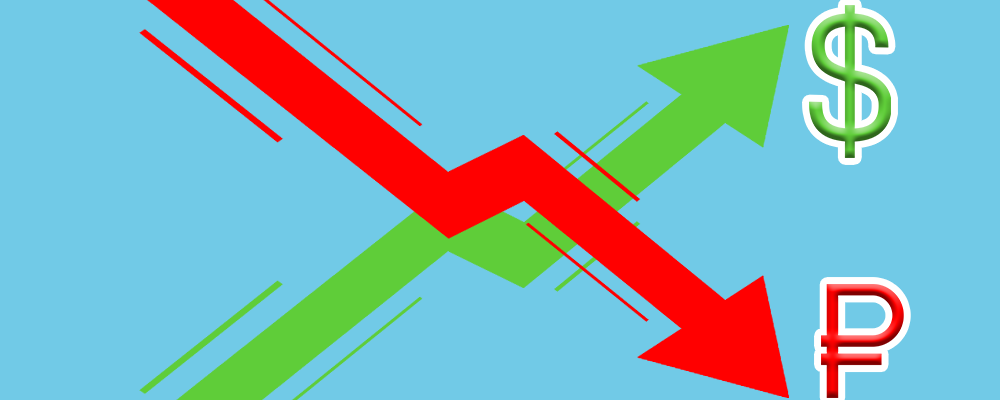 The dollar rose to a two-year high recently as the Russian Ruble crashed. Analysts said investors were fleeing from risk assets to safe havens, but there's more to it as well as an impact on crypto:
The DXY is a weighted index used to measure the dollar against a basket of six world currencies (Euro, Swiss Franc, Japanese Yen, Canadian dollar, British Pound, Swedish Krona).
There is an inverse correlation between dollar strength and other markets but none stronger than with Bitcoin.
As TaschaLabs points out, over the last eight years "54% of y-o-y BTC price change can be explained by DXY alone". Much higher than with gold (24%) or the S&P 500 (7%).
She points to four key macro factors that will impact dollar strength this year:

U.S. Current Account – the value of a currency goes down if it imports more than it exports. In a post-Covid recovery a reduction in imports is better for the dollar.
U.S. Capital Inflow – conversely, with the Fed tightening the economy, investors might leave the U.S. stock market in fear of a long bear.
Fed Rate Hikes – borrowing dollars to invest abroad becomes more expensive, so less companies do it, raising the dollar value further.
Fed Quantitative Tightening – when the Fed reduces its balance sheet, it directly removes liquidity and increases the value of the dollar.