dYdX Announces Ambitious Scaling Plans
Market Meditations | June 23, 2022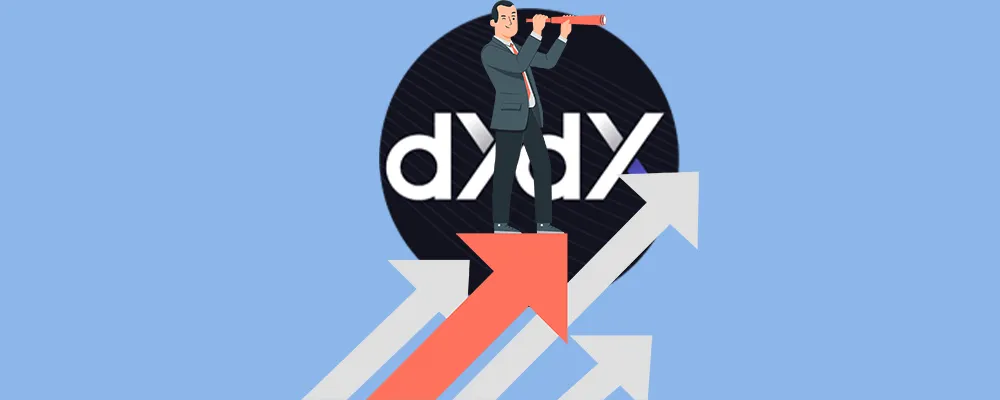 dYdX was founded in 2018 and is currently the largest decentralised derivatives exchange, with a trading volume of over $650 million in the last 24 hours, according to CoinGecko. On June 22nd, the team announced plans via an official Twitter thread to develop and migrate to its own Cosmos-backed blockchain as part of the dYdX V4 update.
Currently, the exchange operates on an Ethereum Layer 2 scaling network developed by Starkware known as StarkEx.
dYdX V4 will be developed as a standalone blockchain based on the Cosmos SDK and Tendermint proof-of-stake consensus protocol, a software development kit used by projects in the Cosmos ecosystem.
The issue with current Layer 1 and Layer 2 solutions is that none can handle the throughput needed to run an order book and matching engine needed for dYdX to prosper.
The existing dYdX product processes ~10 trades per second and ~1,000 order places per second. Building a standalone chain will allow orders to be significantly scaled up.
As the protocol is migrating away from Ethereum, traders will not need to pay gas fees to trade but instead, pay per cent-based trading similar to regular exchanges.
The team claims that dYdX's new chain "marks the full decentralization of the dYdX protocol" as the chain will be controlled by a distributed set of validators rather than the founding team alone. To develop a deeper understanding of dYdX V4 and the new dYdX Chain, check out the official announcement here.