Getting a Job in Crypto Guide
Market Meditations | April 21, 2021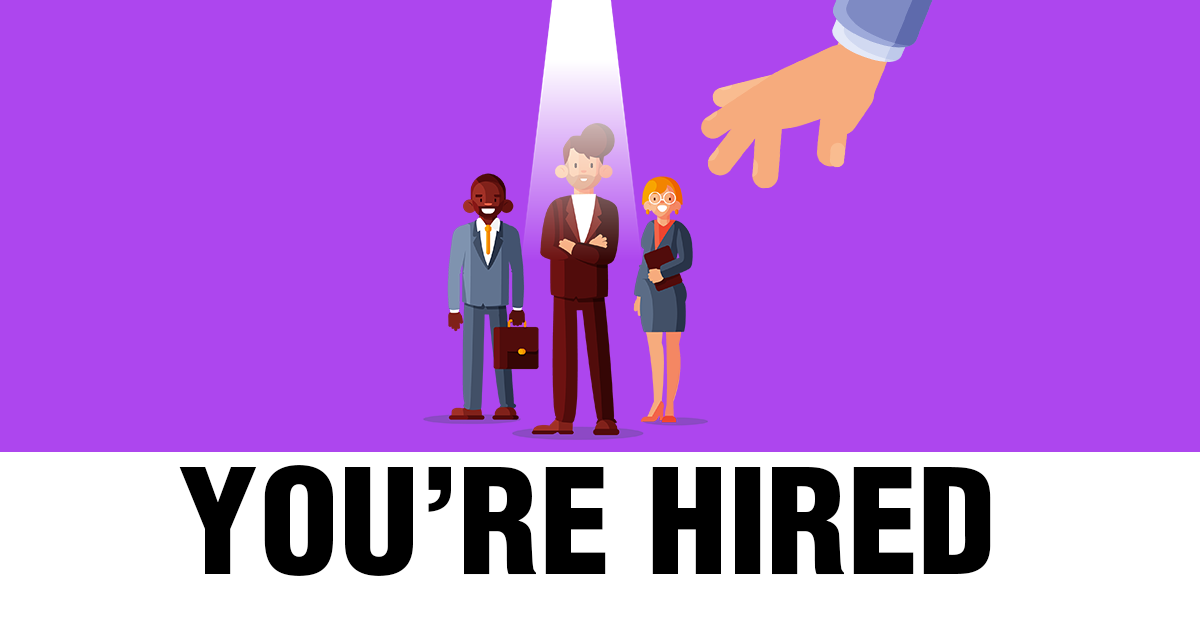 Getting a job in crypto, arguably the most riveting and thriving industry in the world right now, is not only energising but more realistic than you may think. 

Consider this article your one stop shop for landing that dream job. We'll show you the pros and cons of getting a job in the crypto space, where to find them, and what skills you need before you apply. 
---
PROS AND CONS OF CRYPTO JOBS 
✅ Being Early. The ability to become an early employee on the ground floor of a revolutionary company. What's more is that you have the ability to rise through the ranks quickly and become a major player if you prove to be successful at the job.
✅ Network. Working on the ground floor of a company building meaningful products means that over time you will build up a network of people that could be invaluable for any endeavour you might pursue in the future. We discuss this more in our podcast episode, #52 Crypto Gems, Networking and Finding Happiness with CryptoMessiah.
✅ Remote Work. Given that crypto is a global industry, the job market is not limited to your physical location. Most jobs at minimum have entry level positions that allow you to work remotely but it's not uncommon to find companies that are fully remote across the board.
❌ Fast Paced. Crypto is a 24/7 market and you're competing with people and companies across the world. This industry is filled with some of the most hungry people you'll meet and working seven days a week is not uncommon. If you're not deliberate whilst planning your day, then your sleep patterns, nutrition, or meditation can become out of sync. Check out this video, 10 Things A Crypto Trader Can't Live Without, to see the different things I need to keep sane.
❌ Crazy Workload. Given the fast pace of the industry, you'll find that some companies don't hire for traditional roles. Rather they hire capable people with high ceilings so that they can be trained to complete any task or role that comes up within reason. To that end, expect a crazy workload as everyone on the team works together to complete whatever task is necessary at that time. Check out my podcast with Sam Bankman Fried where we discuss the concept of hiring with high ceilings in more detail.
---
SKILLS YOU NEED
1️⃣Know Crypto Basics. Before applying, make sure you understand and are ready to discuss the basics of Bitcoin, DeFi, Blockchain, NFTs, etc, in an interview or written format should it come up in the hiring process. Here are a few FREE resources to help get you started:
2️⃣Communicate Effectively. Speaking English will help drastically, but knowing other additional languages can be a bonus. Understanding how to present yourself confidently and in a friendly manner without coming across as arrogant is essential.
3️⃣Stay Up to Date. Be aware of and understand the key components of any major event that's happening and be able to communicate about these events confidently. Make sure you understand how different communities on Twitter, Telegram, and Discord operate.
4️⃣#1 Tip: Take whichever company you'd like to work for and analyse what they're doing and what they need. Then compile a document of every part of the business wherein you can add value, whether that's by making them more money, creating increased efficiency, or freeing up their time. If you're missing a particular skill, teach it to yourself. Send your document out and repeat this process with at least 50 companies. You're almost guaranteed to receive a response from one person, especially if you offer to work for free (practically speaking, you might have to work 9AM-5PM at your regular job and 6PM-10PM at the crypto job until you can make the transition financially). This is a high risk high reward strategy. We elaborate on this in our YouTube video Top 3 Tips to Land a Job in Crypto (No Experience Required).
---
WHERE TO FIND CRYPTO JOBS?
? Social Media. As simple as it sounds, reaching out to people via Twitter, Telegram, or Discord mentioning that you'd like a job AND proving how you personally can add value is something we've seen work consistently in the crypto space.
? Job Boards. Of course job boards with official listings work too. Check out crypto.jobs and cryptojobslist.com as a starting point.
? We're Hiring. At the moment, we're looking for talented crypto writers / researchers / technical analysts. If this sounds like you, email us a write up of a recent crypto news events: ? careers@koroushak.com ?
? Build Wealth. Getting a job in crypto can be one of the most rewarding decisions you make. We hope this article gets you started on a path towards a more fulfilling future. Make sure to let us know if you enjoyed this type of topic and whether we should cover more networking and career strategies in the future by leaving a comment