Guide to Illuvium Land Sale
Market Meditations | April 28, 2022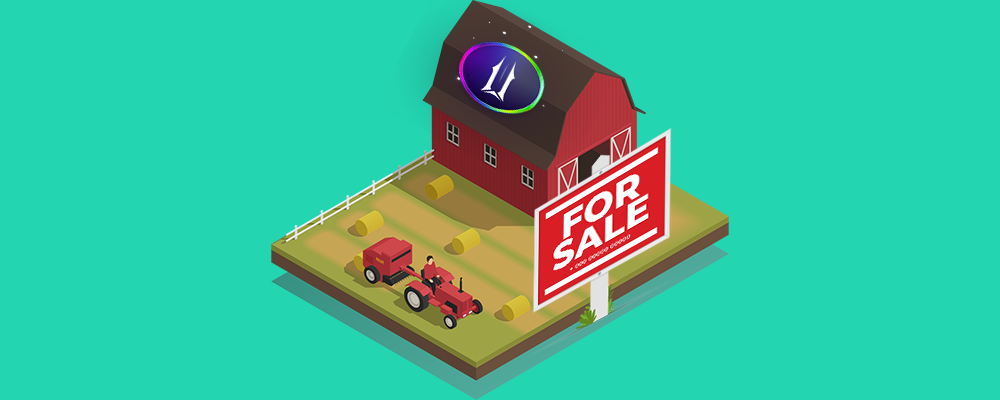 ? License To Illuvium
Illuvium is an open-world RPG where players collect Pokémon-like creatures called Illuvials. Serving in contrast to this world filled with collectable creatures is the arena, where players bring their teams of Illuvials to wage combat against other players in the fight for Eth.
Data shows that even with hiccups in the overall cryptocurrency market, ILV has continued to be accrued and held by investors throughout its lifespan.
lluvium has two major milestones slated for launch this quarter. Both the launch of the public beta and Illuvium: Zero have been piquing interests for months now.
Zero Hour
Illuvium: Zero is a mobile mini-game designed to interact with Illuvium. This base-building game will be staged on pieces of land and focuses on creating industrial complexes to produce resources.
Both free and paid pieces of land in the form of NFTs will be available for ownership in Zero. Only those with land NFTs will be able to take part in the earning side of the economy.
In total, there will be 100,000 plots of paid land available in total, with the first land sale offering 20k of them for sale in a Dutch auction format.
Illuvium's current roadmap lists the game's open beta with a launch date of this quarter and the Autobattler Private Beta 1 phase is still accepting registrations on Illuvium's website.
Market Meditations reached out to Illuvium for comment over Discord:
"We're still early in our journey, but so far the feedback from beta testers has been positive. We're looking forward to delivering more game-changing products in [20]22."

– Kieran Warwick, Illuvium co-founder told Market Meditations
Illuvium seems to have the gravitational pull of a black hole, drawing investors in by the thousands.
Staking Illuvium comes in many forms. Opportunities include variable lock-up terms, ILV/ETH liquidity farms via Sushiswap and single-stake options directly on Illuvium's site.
Rewards can be claimed either in sILV, used in-game for reviving Illuvials, travel, etc, or ILV which carries governance rights and opens up liquidity mining opportunities.
Yield Farming landed on Illuvium in May of last year and quickly became popular amongst investors.
Earlier this year, Illuvium overhauled its staking platform and introduced Staking v2. This improvement extended functionality, included streamlines and bug fixes, raised gas efficiency and revamped the user interface.
The sky, and beyond, is the limit for Illuvium's future, but only time will tell if it will go where no one has gone before.
Interested in Illuvium live streams? Check out the game's development in real-time. Eager to suit up and get in on the alien action? Arm yourself with information all things Illuvium at The Infoluvial.