Horses For Courses
Market Meditations | October 11, 2022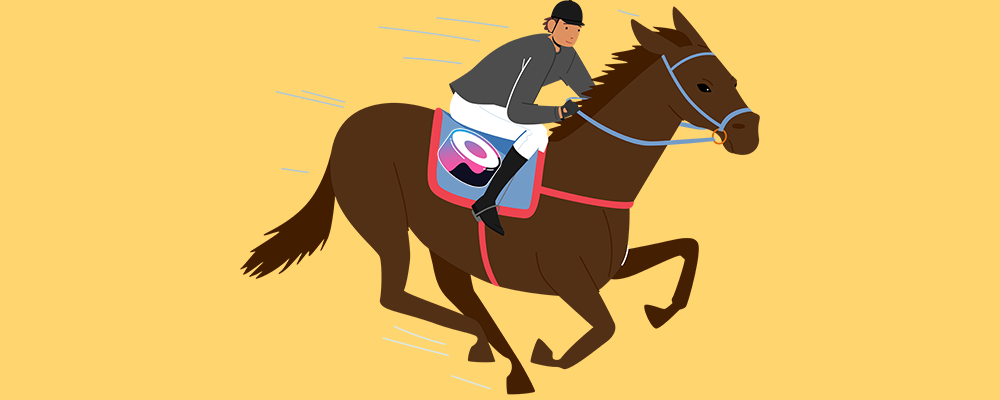 Struggling DeFi platform SushiSwap is having a bit of a 'mare recently. Having lost market share and several key personnel, it's been saddled with recent accusations of scamming and horseplay. Can the new CEO rein in the chaos?
Sushiswap is a copy of the Uniswap decentralised exchange (DEX), but with added liquidity mining and governance features.
What was initially heralded as a genuine contender to Uniswap now appears to be several furlongs behind and dropping further.
The supposed dark horse was meant to gallop past the original, but now only holds about 1% of DEX trading volume. Uniswap is trotting along with a cool 60% market share.
Last year both the CEO and CTO switched horses mid-race when they left for advisor positions at other crypto projects.
After months of uncertainty, Jared Grey was voted in about a week ago as the new 'Head Chef', storming to the line with 84% of the votes.
However, neigh-sayers quickly accused him of being behind a 2019 wallet scam and raising listing fees for an exchange that hasn't launched.
The ALQO blockchain co-founder denied that he was involved in the draining of user funds, citing a Medium post that detailed what happened.
He believes he can lead the charge to flush out the inefficiency of the automated market maker and improve user experience.
The SUSHI token dropped 10% yesterday on the back of the recent accusations.