Identifying Hot Tokens – Part 3
Market Meditations | February 23, 2022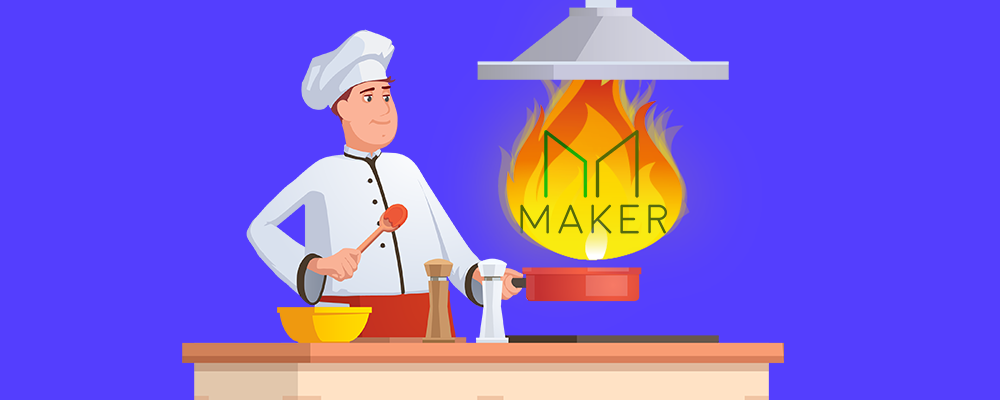 In our hot token series we have already covered identifying token opportunities and using Nansen to make better trading decisions. Today we will show how to track the activity of top crypto investors, using the Maker DAO token as an example.
Step 1: Identifying Top Crypto Investors
Nansen allows us to find which smart money wallets hold the most of any token, and exactly what they have been doing. This can help us understand which crypto investors have shown faith in a project and what they are doing with their tokens in real time:
Nansen.ai: 23/02/2022 – Smart Money Token Profiler: Maker DAO (MKR)
4 of the 5 largest smart money holders are crypto funds, making up over $114m
ParaFi and Paradigm have not moved any of their holdings in the last 30 days. This is a good sign and shows that the funds are not selling, despite market conditions.
Step 2: Dive Deeper into Whale Transactions
Unlike the other two funds, a16z have transferred tokens out of their wallet. We can use Nansen to show exactly what they have done from their first purchase until today.
(1) Initial Purchase
We can filter the list of smart money investors by "a16z" to see all known wallet addresses that have held MKR. This gives us two wallets, one of which can shed light on their initial buy:
Nansen.ai: 23/02/2022 – Wallet Profiler: 0x29de91585b93827370ffc104c502df07232bb852
The first purchase of MKR tokens took place in September 2018.
These transactions occurred over 10 days before the official announcement. Using Nansen you would have known about this before the rest of the market.
The fund then transferred these tokens into another of their wallets.
(2) Token Activity
We can now consider all the outgoing transactions made from the new wallet:
Nansen.ai: 23/02/2022 – Wallet Profiler for Token (MKR): 0x05e793ce0c6027323ac150f6d45c2344d28b6019
55% of outgoing funds have gone to Maker DAO themselves. This can represent staking and voting features, showing that a16z have taken an active role within the ecosystem.
21% of all outgoing funds have gone to Coinbase – a venue that may represent sales. None of these transfers however, have been made in the last 30 days.
Tip: Nansen tracks on-chain activity, not the entire picture. This information should only be used in confluence with your trading system not as a sole indicator.
Conclusion
Understanding other investors is an important part of vetting token opportunities. Using Nansen we are able to understand which top crypto investors are holding a token and what they are currently doing with it. For Maker DAO, we can see that 3 top funds are involved and that none of them are publicly selling their tokens at this moment in time.