Introduction to Avalanche
Market Meditations | August 31, 2021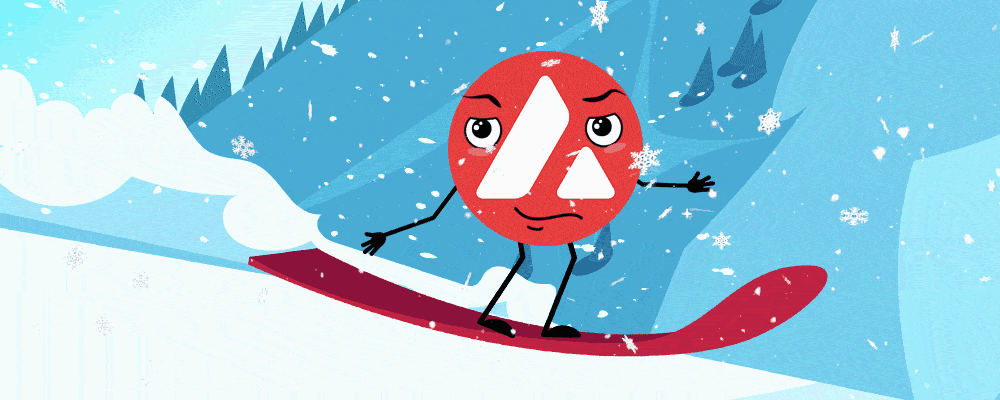 ⛷ Crypto Avalanche: Staying Still Is Not An Option
Few forces in nature are as powerful as an avalanche. Be it through a natural disaster or provoked by a rebellious off-piste skier, these events are a beautiful portrayal of disruption. So too does the Avalanche Foundation hope to disrupt DeFi. Indeed their token AVAX is up over 200% in August. Here's what we know about Avalanche so far: 
Avalanche is an open-source platform for launching DeFi applications and enterprise blockchain deployments. It is backed by Galaxy Digital and Three Arrows Capital to name a few.
It is a relatively new Layer-1 blockchain network that has seen significant increase in price and adoption as of recently. Remember, Layer-1 describes an underlying main blockchain network. Layer-2, on the other hand, is an overlaying network that lies on top of the underlying blockchain.
As a Layer-1 network, Avalanche competes with the likes of Ethereum (which has been struggling with skyrocketing gas fees and relatively slower processing times). A lot of Alternative Layer-1 solutions have emerged that seek to take advantage of Ethereum's shortcomings and to acquire some Layer-1 market share.
On Aug. 18, Avalanche launched Avalanche Rush, a $180 Million liquidity mining incentive program hoping to introduce more applications and assets to its growing DeFi ecosystem. Avalanche Rush will bring Aave and Curve to launch on Avalanche. Aave allows users to supply and borrow crypto assets and earn interest on crypto assets supplied to the protocol. Curve will enable Avalanche users to exchange stablecoins with low fees and slippage.
Avalanche plans to integrate more blue-chip DeFi protocols as part of the Avalanche Rush program. As of Aug.24, it was announced that Sushi joined the program too. When asked to comment, Sushi contributor OxMaki claimed "the community is one of the most compelling reasons to align incentives with the Avalanche chain".
Phase 1 of the Rush program will launch soon and provide the Avalanche native token, AVAX, as liquidity mining incentives for Aave and Curve users over a 3 month period. The Avalanche Foundation has allocated up to $20 Million AVAX for Aave users and $7 Million for Curve users, with additional allocations planned for Phase 2 in the coming months.
✅ TIP: did you know you can search 'fees.wtf' and see exactly how much you've spent on Ethereum gas fees? That is, if you want to know… ?
The Avalanche Rush incentive program will certainly aid in their effort to scale DeFi and "create a more accessible, decentralized and cost-effective ecosystem".
As well as Avalanche Rush, Avalanche benefits from:
1️⃣ Favourable Tokenomics: a transaction fee burning mechanism that helps reduce the circulating supply over time. This puts deflationary pressure on AVAX.
2️⃣ The Avalanche Bridge: this facilitates transfers of assets between the Avalanche and Ethereum networks.
What can we take away from all this? At the very least, it seems sensible to conclude that alternative layer 1 solutions are a hot theme in the crypto markets. If Ethereum is unable to find a solution for high transaction costs imminently, it's likely that assets and liquidity will migrate to chains such as Avalanche. Certainly if we consider the rise of the NFT market (which primarily transacts on Ethereum) we can see the scale of appetite for a solution and the level of demand for transactions in this space (which shows no sign of slowing down).