Introduction to FOAN
Market Meditations | January 18, 2022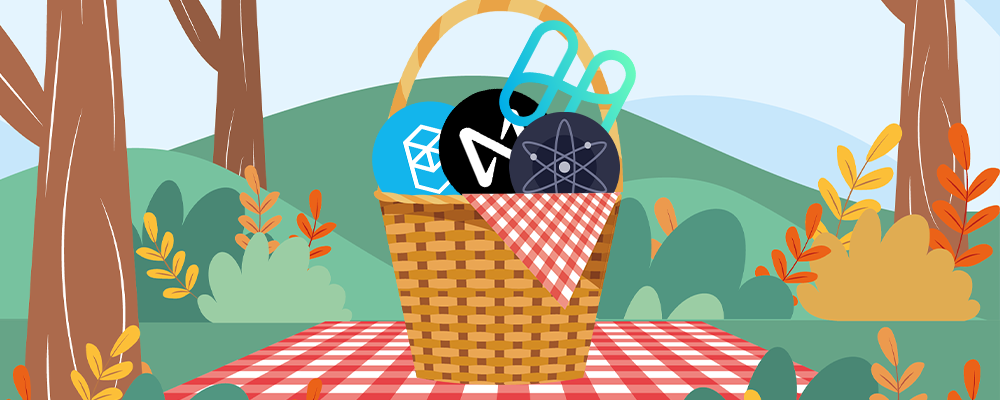 Everyone loves a trend. Whether or not it is a trend almost seems irrelevant; as long as enough people believe in something, the trend aspect becomes self fulfilling! Enter the stage FOAN. FOAN is a word made up of the first letter of the native tokens of the following cryptos:
Fantom ($FTM) -> F
Harmony ($ONE) -> O 
Cosmos ($ATOM) -> A
Near ($NEAR) -> N
So, what do these cryptos have in common such that they are grouped together?
They are all layer 1 blockchains that aim to overcome some of the limitations of competitors such as slow transaction rates, limited throughput and poor cross-compatibility. 
A recent CoinDesk article summarises FOAN success stories:
DeFi activity on Cosmos and Near have grown in the past months ahead of planned upgrades on both blockchains. More than $154 million worth of assets are staked on Near-based DeFi protocols, with exchange and lending tool Ref Finance locking up over $104 million alone.
Interest in Fantom received an extra boost as developers known for launching protocols on Avalanche, Ethereum and Fantom that lock billions of dollars in value announced a collaboration on a project that will deploy on Fantom.
Harmony enjoyed much of its hype in the past month with the rise of DeFi Kingdom. An integrated game, exchange and NFT project that's locked over $740 million worth of its native token and other assets since its launch.
Some analysts are starting to think that the majority of layer 1 focus which has primarily been on Solana, Avalanche and Luna is now shifting. Whilst it is premature to suggest that this is definitely the case, these cryptos are well worth monitoring. 
Remember however, if we lose the $40k BTC level, further downside to $36k is not out of the question and in this scenario all cryptos will be negatively affected. So some patience may be required before FOAN shows its full potential.