Introduction to Music NFTs
Market Meditations | February 8, 2022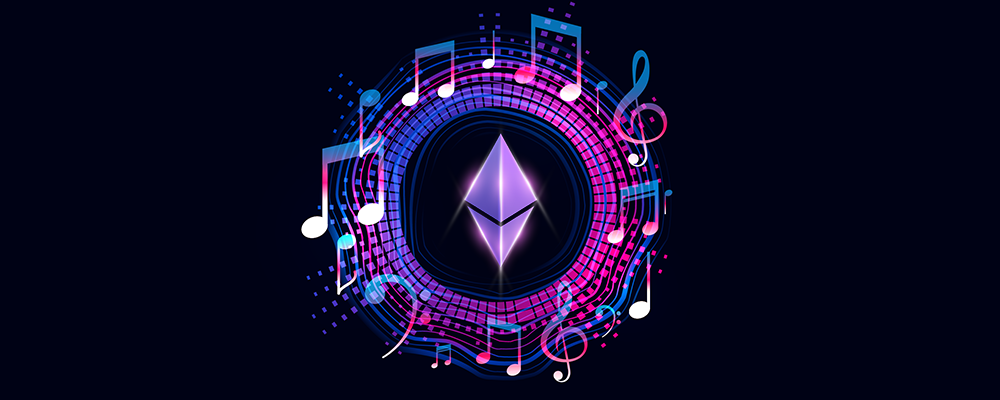 At their core Music NFTs are digital collectables often in the form of collectable audio files which allow for a greater connection between artists and their fans. A key difference is their ability to build a stronger monetisation model to cut out profit-seeking middlemen like record labels to capture a greater share of their worth.
But why are we so interested? 
1️⃣ Real-world utility
Some of the biggest names in music such as Kings of Leon, Wu-Tang Clan and Nas have had some sort of involvement with music NFTs. Kings of Leon's NFT drop provided multiple different tiers with the lowest providing exclusive artwork and the most expensive known as a 'Golden Ticket'. Each of these tickets guarantees the owner four front-row seats to one show of every Kings of Leon headline tour for life! With the cheapest currently listed on OpenSea for 333 ETH.
2️⃣ Fixing something that is broken
Spotify only pays between $0.003 and $0.005 for each stream played and many record labels pay even less. Subsequently, artists only make around 12% of the revenue that they create from the music industry. A tweet by @LucaLush shows the power of NFTs as they state a 1/1 NFT of their song sold for 0.45 ETH ($1734.40) which is equal to 2.5 million streams on a major label. Probably nothing, right anon?  Wrong… this is massively bullish for Music NFTs because it brings power back to the creator no matter their size. Fans follow creators so it is only a matter of time before more artists adopt this kind of model bringing more eyes and more money to the space.
How you can get started with Music NFTs 
Music NFTs are still very early, but having strong conviction early almost always pays off in the long run. Right now most Music NFTs are a work of art so should be treated as collectables and not investments. This means you should only invest what you can afford to lose and with no expectation of future returns! 
Some good places to get started:
Catalog – A specialised marketplace for 1-of-1 NFT music releases.

Sound.xyz – A new music NFT platform for creators to release limited time drops. Secondary sales can be found on popular NFT marketplaces like OpenSea, Rarible, and others.

Beat Foundry – A new platform for on-chain generative music.
Popular CT account @Cooopahtroopa has curated a concise landscape of the current Music NFT landscape. We recommend that you check it out here to immerse yourself in the space.
How you can profit from Music NFTs 
NFT Marketplaces. There are already many big players with NFT marketplaces. Music NFT specific marketplaces such as Royal allows artists to create a greater connection with fans as well as trade art.

NFT Collections. You can start an NFT collection by NFTs from artists you support or believe will explode in popularity over time.

NFT Funds. You can look to NFT-indexes such as the Bitwise NFT index fund for more risk-averse exposure to the space.
There will be ups and downs in terms of valuations as right now most Music NFTs are collectables and not investments. However as we have discussed in this article, there is real use case and utility being built in this space. The legacy music collecting industry is estimated to be worth around $5 billion and entering the crypto sphere should only enhance this.