Introduction to Sound.xyz
Market Meditations | March 8, 2022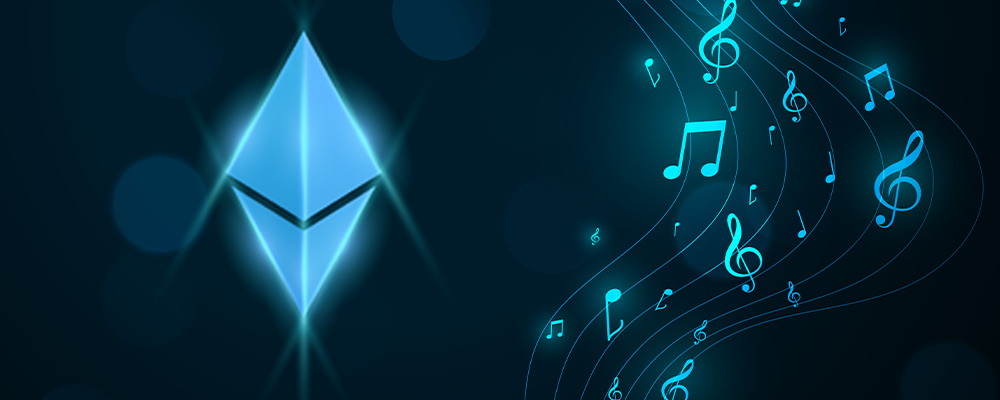 In order to interact with Music NFTs, you will need an Ethereum wallet to act as your digital identity. Be sure to check out our guide on Cryptocurrency Security to ensure that you are keeping your virtual self secure at all times!
Setting Up An Ethereum Wallet
Download MetaMask to your preferred browser.
Select 'Get Started' and then 'Create a Wallet'.
Carefully follow the instructions within MetaMask to create your wallet.
You will receive a 'Secret Recovery Phrase' which is used for restoring your wallet if you ever lose access to your device. For maximum security, you should write this down on paper and store it in multiple locations. Do not share this with anyone else as you may be compromised.
Congratulations, you now have your very own Ethereum compatible private wallet!
Using your Ethereum Wallet to Interact with Sound.xyz
Now that you have your wallet you can interact with Sound.xyz as well as other decentralized applications (Dapps). The majority of songs go unheard and those that do are severely underpaid with Spotify paying around $0.003 per stream. This is reflected in the fact that 90% of streams go to the top 1% of artists. Sound.xyz aims to solve this by empowering the next generation of artists and their communities.
To connect your wallet to Sound.xyz click 'Connect Wallet' in the top right corner of the main page.
Follow the instructions within MetaMask to finish connecting your wallet.
Add ETH to the wallet. The easiest and most secure way to transfer ETH is by using an exchange such as FTX, FTX.US or Crypto.com.
Purchase ETH on the exchanges above and transfer over to your MetaMask.
How To Interact with Sound.xyz as a Fan 
Like with any NFT you are the owner. This means that you can sell it, trade it, give it away or use it however you like!
Releases on Sound.xyz are structured as a listening party so that everyone can experience the track together before purchasing the NFT.
Once the song ends, you can purchase the token by clicking the 'Ape' button and authorizing the transaction in your wallet.
After the song is released you can view, listen to and interact with your NFT using marketplaces such as OpenSea.
How To Interact with Sound.xyz as an Artist
On Sound.xyz you can release any song that you are the sole rights holder of as an NFT via a limited drop. Artists receive 100% of the proceeds from the initial sale as well as 10% of the proceeds from any resale on the secondary market.
If you are an artist interested in exploring NFTs as an additional revenue stream you can find out more here. Sound.xyz is one of multiple avenues to interact with the world of music NFTs. For a comprehensive list see here.