Is a Metamask Airdrop Imminent?
Market Meditations | May 27, 2022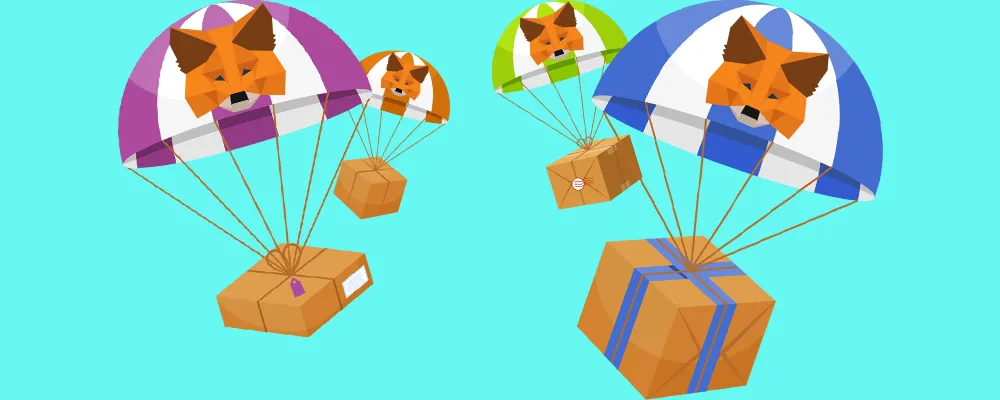 Will the largest crypto wallet in the world create a token to airdrop users? One crypto Twitter account (who likens himself to a croissant) thinks so and provides an explanation.
Not only has Metamask grown its user base from 545K at the beginning of 2020 to more than 11 million, but it has also found a way to become a sustainable & profitable business with Swaps.
MetaMask had zero revenue before Swaps. Now as a DEX aggregator, Swaps scans prices in pools to quote the best trade for users for a .875% fee.
The swap model has allowed MetaMask to bring in more than $380 million in revenue as "a wallet that doesn't collect your data, surveil you, or bake in any other fees," according to developer Erik Marks.
Swaps has 1.2M users w/$20B in total volume.
For every $1000 traded, MetaMask earns $8.75 while Sushi earns $0.5 and Curve earns $0.2, so the revenue of MetaMask should more than double the two protocols' combined revenues.
MetaMask is owned by ConsenSys and hasn't released a token yet, but plans to decentralize MetaMask were already being discussed back in November of 2021 according to this tweet by Joseph Lubin. When developers at MetaMask were asked about the possibility of a $MASK token, their response was that they really want $MASK to have a use case before they drop it so it's not just a pump & dump. They are also working on new developments on top of MetaMask called Snaps.
If you are interested in airdrops, check out our guide here.