Is It a Sign?
Market Meditations | June 3, 2022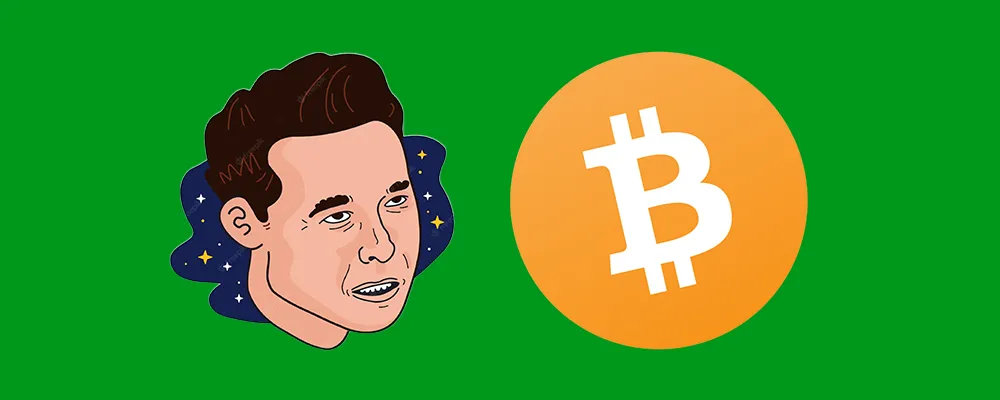 Elon Musk has the kind of Twitter following that can move markets. Did he just give us a secret signal that the market was due for a turnaround? Some crypto enthusiasts think (or hope) so.
On May 28, 2022, Musk shared this image.
On November 13, 2021, Musk shared a similar image with the man sitting and looking in the opposite direction.
At the time, the opposite image may not have been recognized as a signal but if you look back at your trading view chart, Bitcoin has certainly been in a downward trend since Nov 13, 2021.
This wouldn't be the first time that Musk was accused of signaling to his followers. The SEC has frequently taken him to court, fining him and Tesla millions of dollars for tweets that affected the price of Tesla shares.
In December of 2020 the one-time meme coin DOGE was still trading for fractions of a penny, but his tweets sent the coin to an all-time-high of $0.73.
After tweeting that Tesla would accept Bitcoin as payment in March of 2021, Bitcoin went on to hit the range-high just a few weeks later.
Is it possible that Musk is also a trading ninja on top of being a CEO of multiple companies, and is all-knowing when it comes to market trends? Or is the market trying to front-run what it perceives to be signals, kind of like the time he tweeted "Use Signal" and an obscure biotech company's stock rose 5,643%? Either way, if the market does turnaround now, we might have to incorporate 'Musk tweets' into our future trading strategy.
If you want to know how and why the market reacts as it does to Musk tweets, our Market Sentiment Guide is a good place to start.