Malware Bites!
Market Meditations | February 4, 2022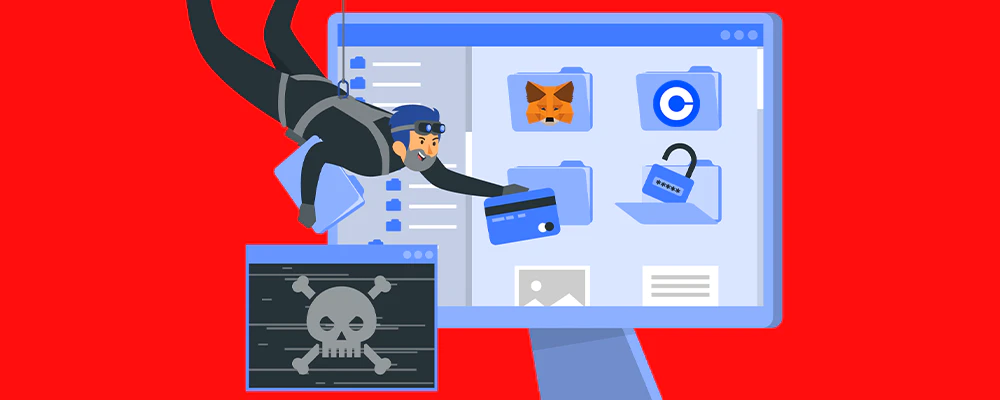 Crypto users have a new cybersecurity threat on the horizon. Commonly used browser extension wallets, like the popular MetaMask and Coinbase Wallet, are prime targets for the malware.
Many users patronize browser extension wallets for convenience when storing crypto because they seamlessly plug into so many platforms and websites, but at the cost of convenience comes increased risk.
A new malware, dubbed "Mars Stealer", is a significant upgrade to a relatively well-known iteration, the Oski trojan, which showed up in 2019.
The goal of the code is to steal information from over 40 browser-based cryptocurrency wallets in addition to some two-factor (2FA) authentication extensions.
Among the vulnerable wallets are popular choices MetaMask, Nifty Wallet, Coinbase Wallet, Binance Chain Wallet and Ronin Wallet.
Most browsers can be targeted by the malware, with Chrome, Edge and Brave all on the list.
It's been reported that the current dark web price for Mars Stealer is around $140, making it an easily accessible and widespread security concern. 
When visiting file-hosting websites or downloading torrents, it's always best practice to exercise some additional vigilance. The transference of files is one of the most popular ways for bad actors to gain access to sensitive information.
Making money in crypto is only half the battle. Protecting it requires just as much diligence and effort. If you'd like some peace of mind, take a look at our security guide here.
---