March of the Penguins
Market Meditations | November 4, 2022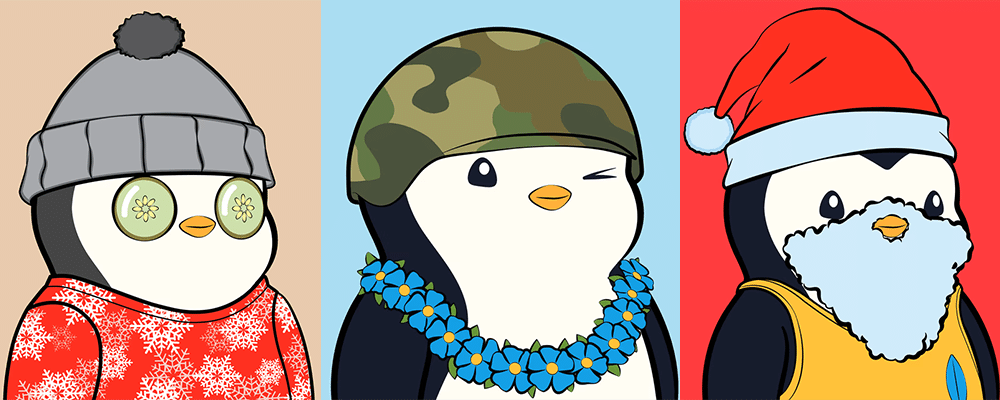 According to The Block, Pudgy Penguins, the profile-picture (PFP) NFT project, is seeking to raise funds from venture capitalists that would assign the company a $50 million valuation.
The Ethereum-based collection consists of 8,888 NFTs featuring cartoon penguins and has had substantial success since launching in June 2021, with one penguin going for 225 ETH in September of the same year.
According to reporting published by The Block yesterday, the news site claimed to have obtained documents revealing that the NFT project is "in talks with investors about raising up to $10 million in a seed round." 
The Block went on to claim the documents "indicate that the round, if closed, would give Pudgy Penguins a $50 million valuation." 
The CEO of Pudgy Penguins, Luca Netz, did, however, publicly deny that the project is attempting to raise money, calling The Block's reporting "wrong information.", and further stating that he intended on publicly branding any story on the subject as "fake news."
The speculation isn't contained to just seed round funding. News of a potential airdrop may draw further interest to the NFT collection, as The Block claims these documents identify April 2024 as the timeframe for a launch of a Pudgy Penguins token.
Regardless of any future activity, at a floor price of 3 ETH, Pudgy Penguins is one NFT project still retaining some value in the midst of a bear market.