Merge Making Moves
Market Meditations | August 12, 2022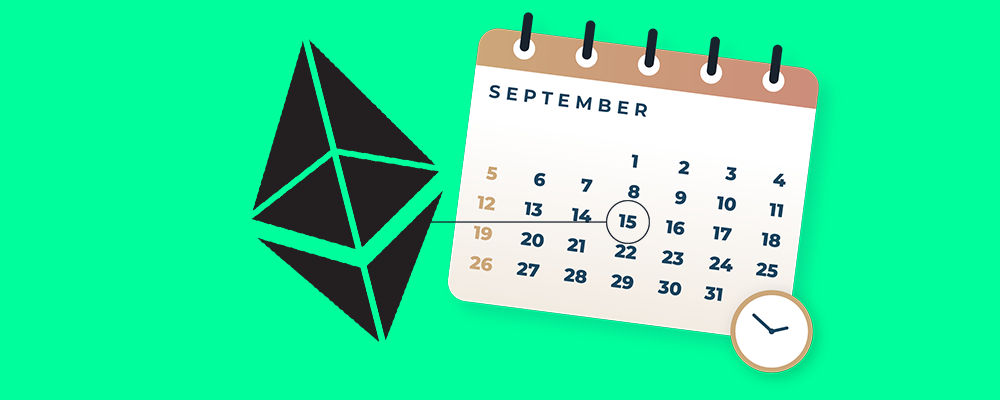 We're all used to launch and upgrade dates being pushed back, especially in the cryptocurrency industry. So it was unexpected when Ethereum's transition to Proof-of-Stake was announced earlier than expected.
Developers announced a Merge date of September 15th, but more specifically when Total Terminal Difficulty (TTD) reaches 58750000000000000000000.
The information was disclosed on August 11th in a developer call, then later confirmed in a post on Github.
One of Ethereum's core developers, Tim Beiko, originally predicted the Merge would take place almost 4 days later, on September 19th.
The Goerli testnet saw a successful dry run for the network upgrade earlier this week, sparking bullish sentiment across Crypto Twitter.
Another narrative born out of the impending upgrade is the question of what will happen to Proof-of-Work miners in the absence of block rewards. A movement to support a hard fork of the Ethereum network to preserve the PoW way of life recently gained limited traction, even earning TRON founder Justin Sun's support.
The backlash was swift, however. Lido and Chainlink both publicly stated they will not support any PoW forks of Ethereum, leaving disgruntled miners further disappointed.
Will this be a case of buy the rumour, sell the news? Or will a successful Merge skyrocket the price of $ETH? For now, we can only wait and see.