Navigating Crab Markets
Market Meditations | July 21, 2021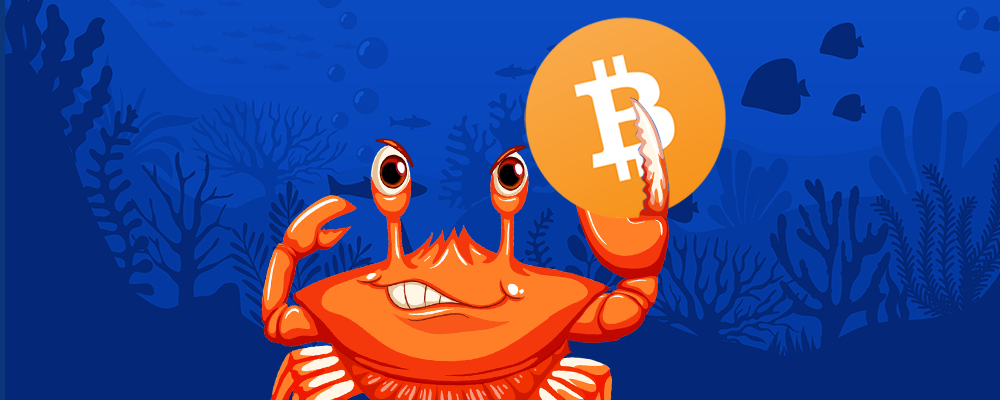 ? Navigating Crab Markets
1️⃣ Not All Projects Will Pump 
During the bull market, it seemed that all crypto projects were pumping. A simple invest, buy and hold strategy seemed to yield fortunes! Projects were appreciating in price more due to bullish market sentiment than on the basis of their real or 'intrinsic' value. Investors ought to recognise that during a crab market, not all projects will pump. 
Some projects will be destined for greatness but the majority will go to zero.
This is not unnatural of an industry; in most industries we see fierce competition that leads to the rise of extremely successful projects!
All this means is that investors will need to be more thorough in their analysis. Investigating new projects on the merits of their: whitepaper, team, tokenomics and more. For more on this, check out our ? Project Metrics Guide.
It's also important to note that this cycle is different in nature to previous ones:
Previously, the correlation between BTC and the rest of the market was much higher.
In other words, if BTC wasn't pumping, no other projects within the crypto universe pumped. We saw money flow from BTC into other assets or projects.
We now see more of a dissymmetry, whereby new ideas and projects are able to gain traction on their own merits.
From exchanges to NFTs, blockchain gaming and DeFi projects there is no shortage of opportunity. If you are willing to put the time and effort into searching for them. Some examples: crypto exchange FTX has just received a $18 billion valuation, NFT platform OpenSea has raised $100 million and metaverse Axie Infinity is thriving! For more on Axie Infinity, check out our podcast with Bryce (@brycent_). Bryce is a streamer of the popular NFT game, Axie Infinity and runs social gaming community Loot Squad.
2️⃣ Manage Your Emotions 
We're a long way off BTC All Time Highs (ATHs) and from losses to liquidations, many people have been impacted. Much as we try to manage our emotions, it can be tempting to engage in revenge trading. Revenge trading is when you try to force a trade in order to recover from a previous loss. And it is a sure way to lose any capital you have remaining.
During a crab market, mastery of emotions becomes imperative:
? You still want to limit your downside. Proper risk management should not be compromised! Set appropriate stop losses and adhere to them. If you need to, you can always revisit our Risk Management Guide.
✅ Continue to look for high probability plays. If you follow our TA, you will know we have suggested that opening a position in BTC or ETH is extremely risky and aggressive at the moment. If something doesn't look like a high probability play, exercise patience and wait for a better opportunity. For more on how profitable patience can be, check out our video: I Will Buy Bitcoin Again When This Happens.
? Have a reality check. Perhaps you will realise that some of your bull market profits are attributable to luck rather than being a genius. This is a great time for reflection. Identify areas of weakness in your investing and trading and educate yourself. Our Market Meditations Guide is a good place to start.
Stay focused, stay disciplined and prepare yourself for the next big opportunity.