NFT Market Sentiment: What Next?
Market Meditations | August 17, 2022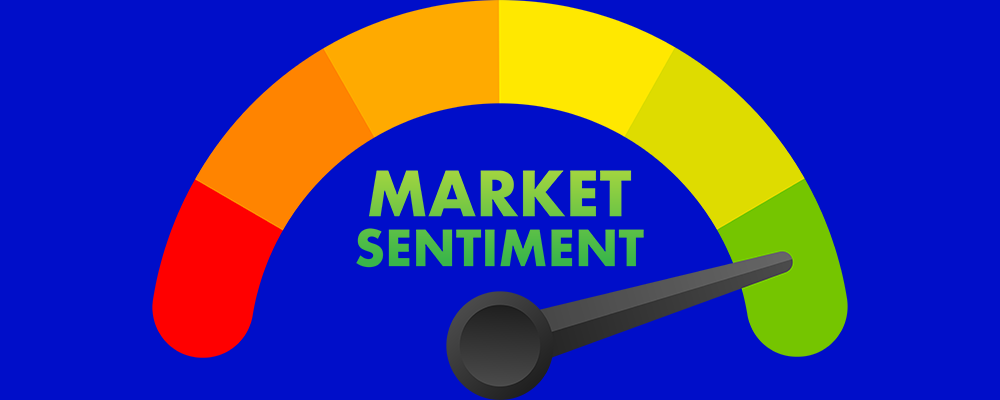 Since June, we have seen rallies in traditional crypto assets such as Ethereum, which is now up over 100% from lows. In crypto we often see profits from one sector flow into another. So how has the NFT market performed and how can we use this data to aid our investment decisions?
NFT-500 Index
The Nansen NFT 500 index tracks the performance of the 500 top NFT collections: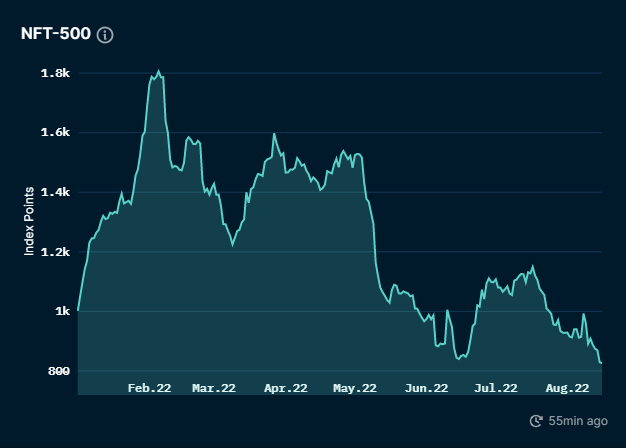 Nansen.ai: 17/08/2022 NFT-500 Index
Whilst there was an initial rally during June, the market has since dropped to new lows.
When looking over the long run, we have seen a downwards trend since February.
Transaction Volume in Eth
Unlike traditional crypto assets such as Bitcoin, each NFT is unique and an investor cannot split their asset into multiple parts. This means that liquidity, or the ability to buy and sell an asset at the market price, is essential when making investment decisions.
We can use transaction volume to understand the liquidity of the current NFT market: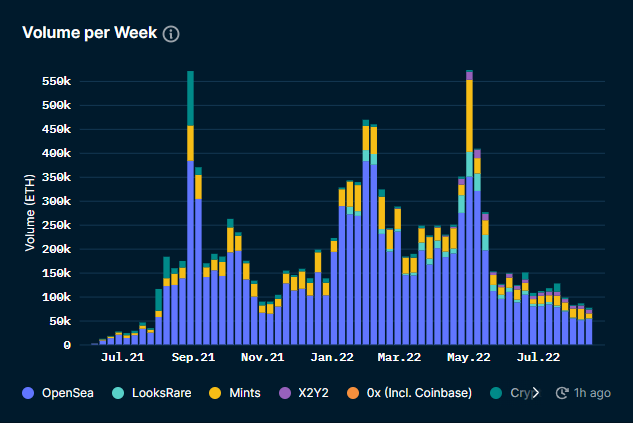 Nansen.ai: 17/08/2022 NFT-500 Index
Transaction volume has been on downtrend since May.
This demonstrates there is little liquidity within the NFT market.
What Does This All Mean?
On-chain data tells us that whilst there have been rallies for Bitcoin and Ethereum, the NFT market has yet to see a resurgence. But how can we use this data to inform our investment decisions?
1️⃣ Do not look for short term investments. There is no evidence that a return to an NFT bull market is likely in the short term. Invest accordingly.
2️⃣ Look for projects that may be undervalued. Whilst many projects will never reach all time highs again, there may be future strong performers which are currently undervalued. Use a research process to filter potential opportunities.
3️⃣Use the low liquidity environment to your advantage. During poor market conditions some asset holders are in desperate need for capital. Take advantage of this situation by offering to purchase assets at a price below market valuations.