No Forkin' Way
Market Meditations | August 8, 2022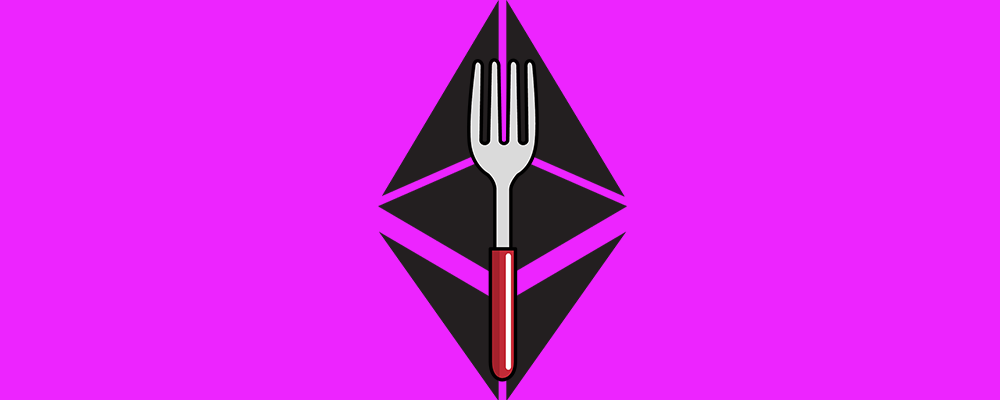 Most people are looking forward to Ethereum's transition from Proof-of-Work to Proof-of-Stake, but not all. Justin Sun, founder of the Tron network that created the USDD (Decentralised USD), is outspoken when it comes to the Merge. 
It turns out Mr. Sun is a staunch proponent of an Ethereum hard fork which would retain a version of the network that continues to run on the PoW consensus algorithm.
After the merge successfully completes, Ethereum will benefit from much cheaper, faster, and more energy efficient transactions. However, it also means thousands of miners will be out of a job.
In a bid to stay relevant, some Chinese miners have proposed a fork of Ethereum, creating an entirely separate network, without the intended upgrades.
Far from a bluff, Justin Sun posted on Twitter to say "We currently have more than 1 million ETH. If Ethereum, hard fork succeeds, we will donate some forked #ETHW to $ETHW community and developers to  build Ethereum ecosystem."
So far, the only major name declaring support for the forked network belongs to crypto exchange Poloniex. The exchange has many notable investors, but one of the biggest is… Justin Sun.
From the outside looking in, it may seem like a hard fork of the Ethereum network only stands to benefit miners acting out of self-interest, but it wouldn't be the first time a hard fork of Ethereum was met with some success.