No Wonder Land
Market Meditations | February 1, 2022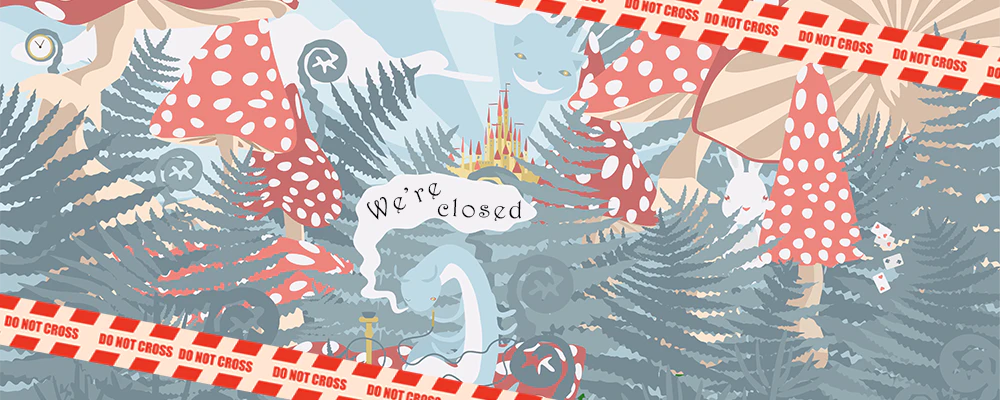 I mean, come on, is it a theme park or a DeFi protocol? Wonderland and a few other 'Frog Nation' projects shot to fame in Q4 last year with their charismatic leader 'Dani' in the driving seat. But with the rollercoaster events of the last week, have the wheels now come off?
Wonderland ($TIME) is a DeFi fork of Olympus DAO, a reserve currency protocol that allows holders to stake the native token.
Daniele Sestagalli had a rock star rise to CT fame, with his Frog Nation community rallying behind this and other projects like Abracadabra ($SPELL) and Popsicle ($ICE).
However, the treasurer for Wonderland, Sifu, was recently unmasked by ZachXBT as Michael Patryn, co-founder of QuadrigaCX – does that ring a bell?
In September last year we ran a story on the untimely demise of the other QuadrigaCX co-founder, Gerard Cotton, who mysteriously died in India on honeymoon, taking with him hundreds of millions of dollars of investor money to the grave.
Patryn, born Omar Dhanani, is a convicted felon, whose crimes included identity theft and credit card fraud in 2005, and burglary, grand larceny, and computer fraud in 2007 – all before entering the crypto space!
A vote by TIME token holders at the weekend closed 87.5% in favour of kicking Sifu out of the project. However, a second poll narrowly voted against winding down Wonderland and the DAO must now identify another entity to take control of the treasury.