Not Your Keys, Not Your Crypto
Market Meditations | July 15, 2022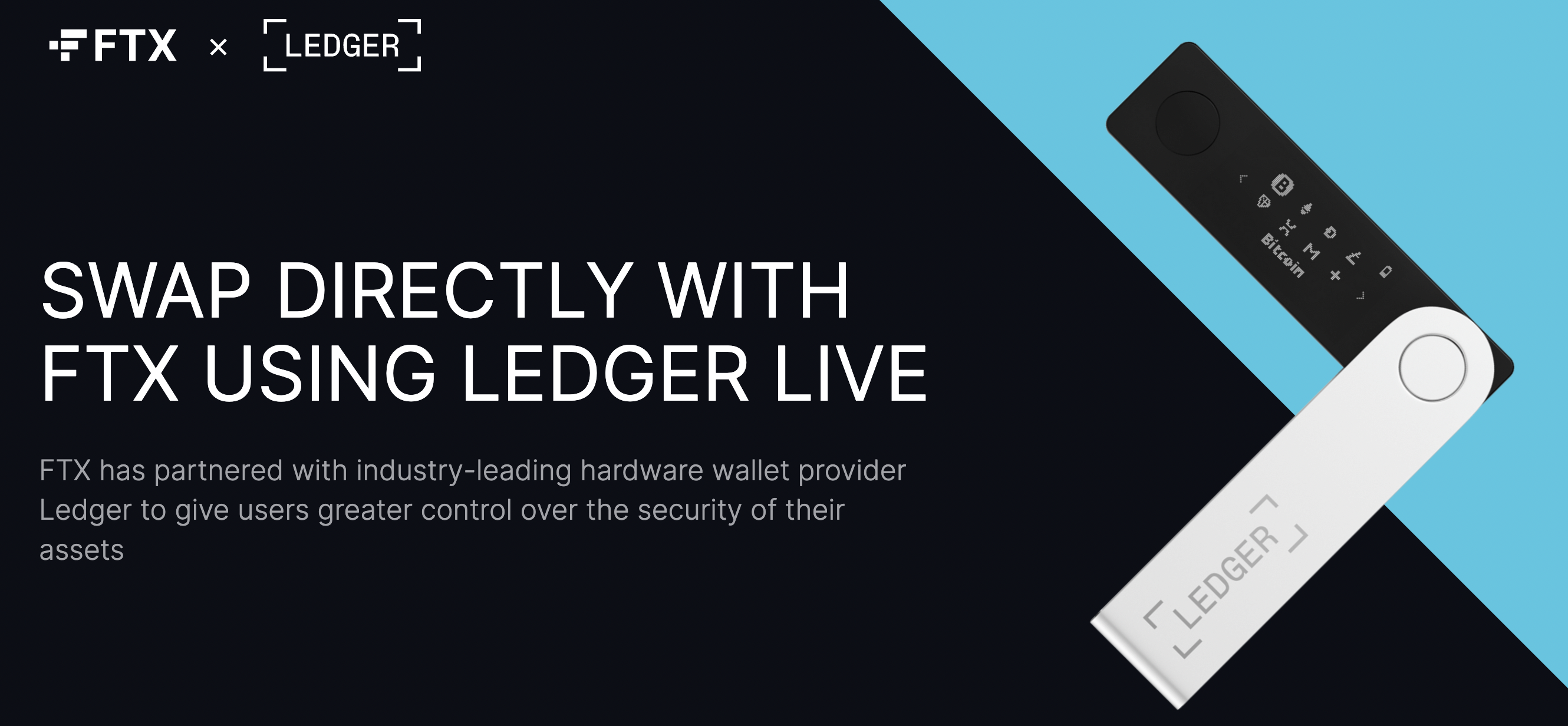 The growing trend of user asset freezes plaguing the industry continues. Celsius, CoinFlex and Vauld are just some of the names on the list of companies denying customers access to their crypto. Unfortunately, it's a necessity to have some funds tied up on an exchange if users need to to access their services. Or is it?
Recently, Ledger integrated swapping crypto on FTX into their Ledger Live app.
Ledger Live is a hardware wallet interface for Ledger owners. This app makes it possible to manage a portfolio of digital assets.
The integration of FTX services into the 'Swap' section of Ledger's Live app enables users to exchange over 120 assets, and 50+ assets for U.S. residents.
The new integration consolidates the steps required to swap coins using FTX with Ledger Live down to a single transaction, resulting in swapped funds being directly sent to a user's Ledger hardware wallet.
This streamlined process is significantly improved. Originally, multiple steps were required, involving executing a trade on FTX, then transferring the received funds to a Ledger device. Now, the entire process is executed seamlessly with a single transaction.
Hardware wallets are, without question, the most secure way to store crypto. By advancing their integration with one of the best hardware wallets ever created, FTX has made true asset ownership far easier.