Race to Acceptance
Market Meditations | May 20, 2022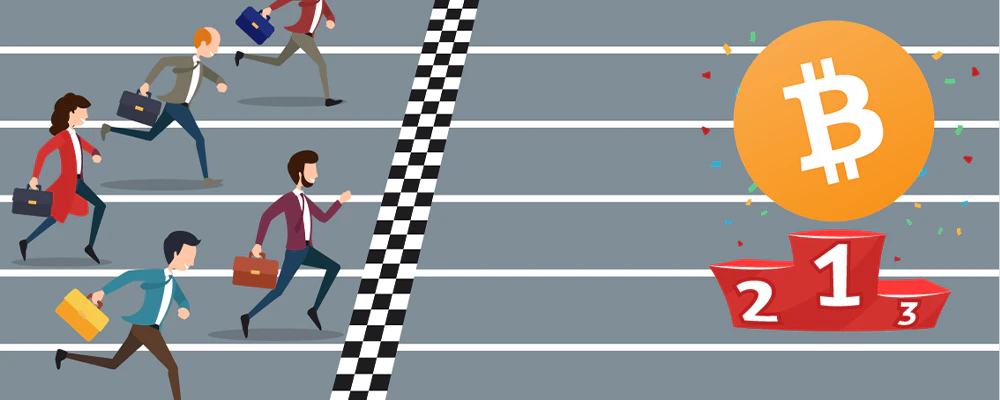 Most people in the crypto space blindly assume that crypto will one day be universally accepted, but is anybody tracking progress?
There are plenty of opinion pieces on what needs to happen, but nothing as tangible or complete as they could be.
Coincub is a site that provides exchange advice per country, and has issued a ranking list for crypto acceptance is based on nine parameters, including: regulation, tax, bank activity, wallet availability and DeFi acceptance.
The Q1 2022 version put Germany top of the list (pushing Singapore down into second) after the domestic savings industry suggested crypto investments would be part of their future offerings.
However, like most countries in the list, they still suffer from a lack of DeFi adoption. Only Australia and Canada score well on this, where the list of advocates is growing.
The USA ranks third but leads in domestic mining. It also scores lower for investor transparency.
Several European countries reportedly have advantageous tax regimes, including Hungary, Cyprus, The Netherlands, Malta and Portugal.
The UK ranks 11th, predominantly because banks are cautious about crypto.
Surprisingly El Salvador only ranks 36th, due to the weighting of the overall strength of the crypto economy in-country and evidence of sensible policies.
Someone else thinking more about crypto regulation these days is Andre Cronje – read his latest thoughts here.