Robinhood Expands Footprint in Crypto
Market Meditations | April 20, 2022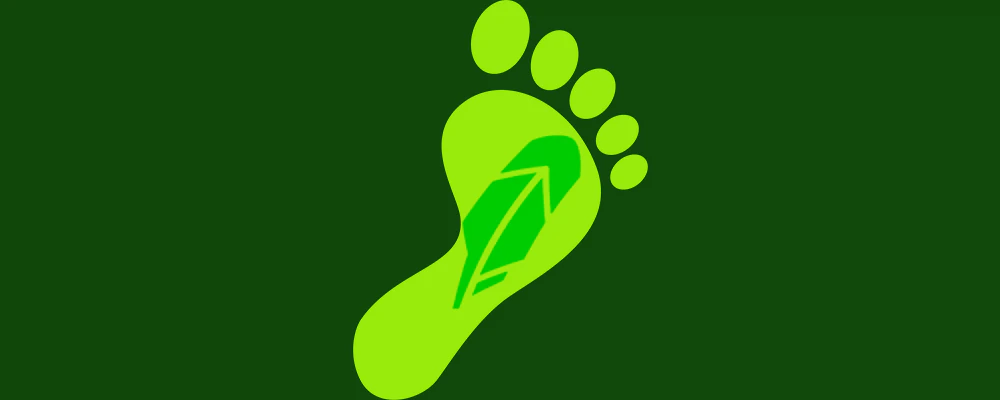 Robinhood has long offered crypto speculation to its users, rolling out crypto purchases for 5 states in February of 2018 and continuously expanding. Crypto proponents complained that Robinhood offered no way to custody the asset (a selling point at the core of the crypto movement), but that is about to change as Robinhood seeks to carve out a slice of the crypto market and expand its footprint.
According to a recent announcement, Robinhood is prepared to acquire Ziglu, a crypto wallet and card company. If approved by regulators, this acquisition will pave the way for international expansion for Robinhood.
As announced at the Bitcoin Conference, they will be adding the ability to transact on the bitcoin lightning network.
They are not just planning to add more functionality but actively listing more coins as well. Compound, Solana, Shiba Inu, and Polygon were listed just last week.
According to Ziglu, "we couldn't be more excited. Ziglu and Robinhood share a common DNA, working to reduce the barriers to entry for a new generation of investors…" Although Robinhood has rolled out wallet functionality to over 2 million users, this acquisition will allow them to offer it to even more users.
The waitlist for Robinhood's new debit card has already been added to the app. This new debit card feature looks to set Robinhood and Cashapp in direct competition for user base, with the most obvious difference being that Cashapp (a subsidiary of Square) continues offer only one cryptocurrency to its customers, bitcoin. This could be a direct result of the fact that the CEO, Jack Dorsey (former Twitter CEO) is a self-described bitcoin maximalist. Nonetheless, the stage has been set and it appears that Robinhood is preparing to claim a large share of crypto investors.