RUNE/USD
Market Meditations | March 21, 2022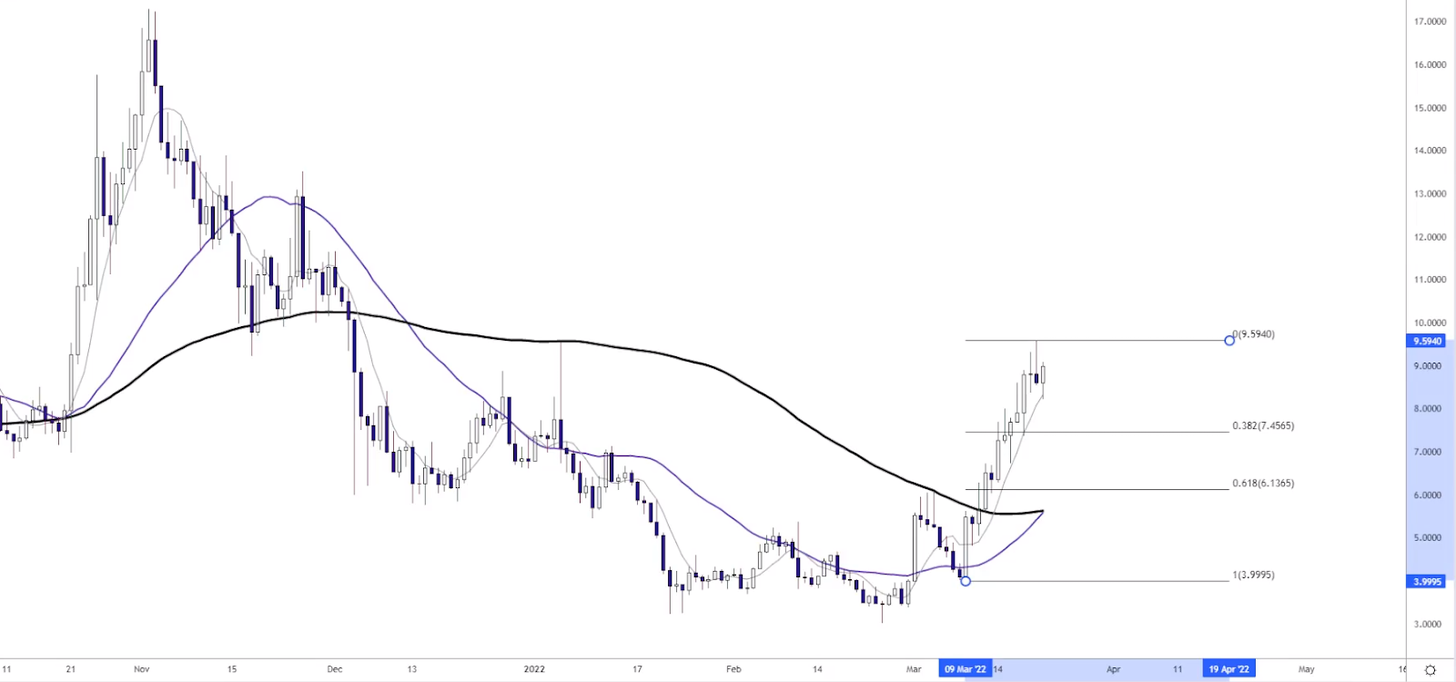 Macro Structure: Seeing a breakout and a clear short-medium term uptrend. The daily Moving Averages are also all about to cross over.
Looking Forward: In better market conditions, 3 strategies would come to mind:
Breakout play. Above the $10 psychological level.
High-Risk Bounce. At around the 0.382 level. For as long the price is above the 0.382 level, the situation looks more bullish.
Bounce Play. Around the $6 level. A bounce play involves a quick buy followed by a sell.
However, these market conditions are difficult to navigate. Any continuation is at the mercy of the macro market.