Stablecoins 101
Market Meditations | May 13, 2022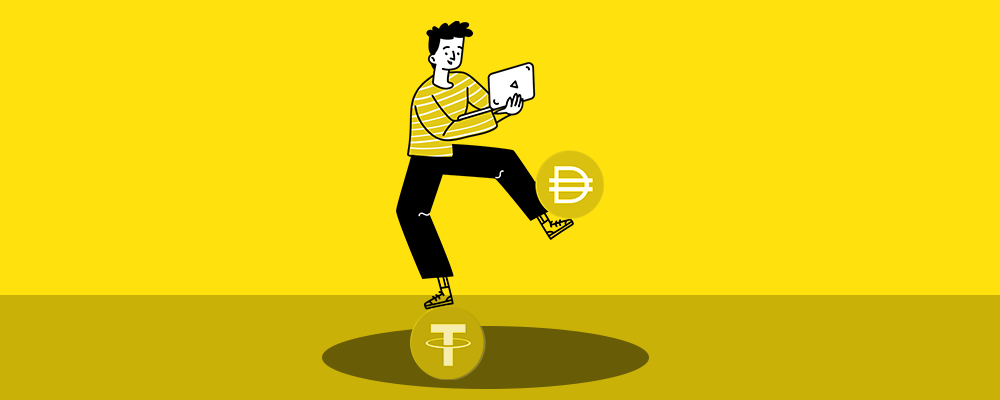 ? Unstablecoins
Stablecoins literally have one job: stability. As we see in the graphic below, the top five stablecoins by market cap currently account for over $160 billion. With that much money at stake, nothing can be taken for granted. 
We use stablecoins for everything from hedging against volatility to blockchain interconnection. But with uncertainty in the markets, we've taken a deeper look into these popular assets. In the following sections, we explain how the main stablecoins operate and what the security and safety mechanisms are for each. Every coin is also grouped into its relevant category. For a breakdown of the categories refer to the following table: 
Different Types of Stablecoins
#1 Tether (USDT)
There has been a lot of panic recently surrounding USDT's deviation from its peg to $0.95 in the wake of the devastation on Terra. However, there are some key differences between the two.
#2 USD Coin (USDC)
#3 Binance USD (BUSD)
#4 Dai (DAI)
#5 TerraUSD (UST)
If looking to escape some volatility in this dangerous crypto market, stablecoins have traditionally been a no-brainer. However, without diligently researching these assets, investing in them would be brainless.
Take the time to understand a coin before buying in, nothing is guaranteed, but knowledge is always the safest bet.