The Fever
Market Meditations | September 23, 2022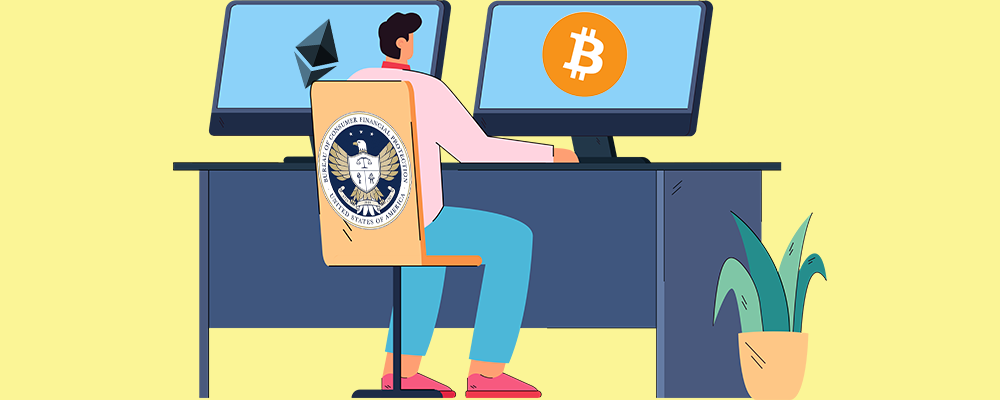 The 'crypto sphere' as some call the digital asset space is an incredibly vast topic. There are many avenues to explore such as self-custody, stablecoins, decentralized exchanges, DAOs, staking, mining, etc.-coupled with 24-hr trading, outsiders looking in might even think it was an obsession. The crypto rabbit hole can become all-consuming and not just for the retail investor. It would appear that Washington has developed its own crypto-obsession, and regulators are starting to take notice. 
Rohit Chopra is the Director of the Consumer Financial Protection Bureau and sits on the Financial Stability Oversight Council. Chopra admits that stablecoins have become a major focus for regulators and he implies that Washington's obsession with digital assets is causing other areas of fintech to be ignored.
After a decade of ignoring crypto and hoping it would fizzle out, the regulatory floodgates have been opened. Not only did the Whitehouse demand digital asset reports from various government agencies earlier this year, but there have been multiple proposals focused on crypto regulation to deck the halls of congress in 2022 alone.
It's not just the US, but other countries are attempting to regulate the industry as well. Binance just announced a new global advisory board to help navigate the regulations coming from individual countries.
It's easy to recognize that Washington does have crypto fever, it just affects them differently than us retail investors. Chopra may credit the regulatory focus to Facebook's early endeavors in Libra but the fall of Terra Luna's UST brought increased scrutiny to the market as well.