The Trainwreck Continues
Market Meditations | November 14, 2022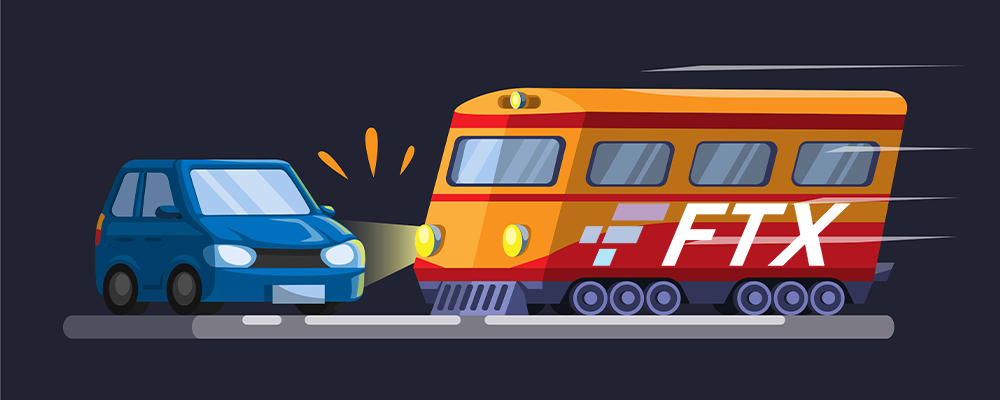 The FTX trainwreck continued over the weekend, leading to many updates and revelations about the inner workings of the FTX exchange. ss
After halting international withdrawals for a few days, some withdrawals randomly began being processed. This started a storm of speculation, but a tweet from FTX accounts assured users that according to Bahamian regulations, they had to process withdrawals for local residents. This spurred customers whose assets were frozen to allegedly pay FTX insiders to change the country of origin on their account settings so they could withdraw their balances.
The Securities Commission of the Bahamas (SBC) shared on their Twitter account that this was not a true statement and they had not instructed FTX to release any funds. Furthermore, the SBC also warned these withdrawals could be subject to clawback in the future bankruptcy proceeding.
Late Friday night, Crypto Twitter noticed more than $600 million moving from FTX wallets. Their official Telegram channel would soon announce that they had been hacked, advising users to delete the app before closing the channel. Prior to deleting the app, many users claimed their account balances had been zeroed out and their trading history was inaccessible.
Ryne Miller, the newly appointed CEO of FTX, tweeted that due to the unauthorized withdrawals, other assets had been moved off-chain to cold storage, although some assets were clearly sent to Kraken. On a Twitter Spaces that spanned the weekend, the former Kraken CEO confirmed that the funds sent to the Kraken account belonged to an FTX executive. Law enforcement advised Kraken to freeze that account, as well as other FTX and Alameda executive accounts.
Every day seems to bring new information that continues to corroborate the conclusion that FTX and SBF were bad actors in recent events.