The United Crypto Emirates
Market Meditations | July 20, 2022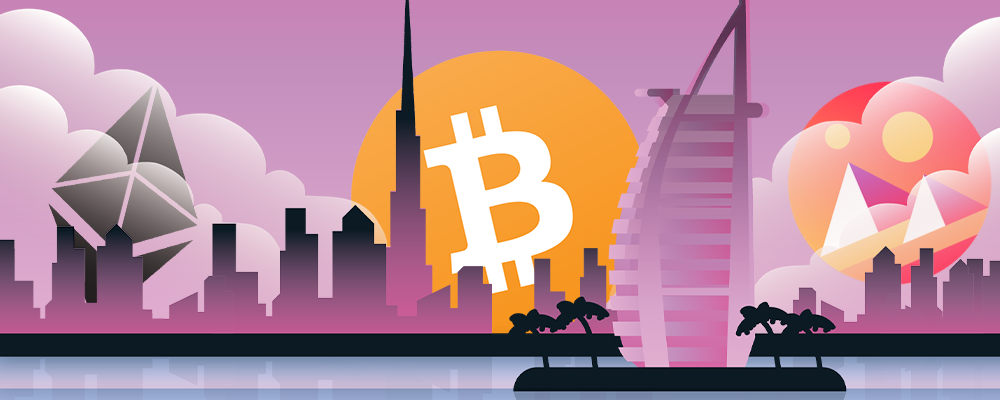 Dubai has become a cryptocurrency and blockchain hotspot due to its favourable regulatory environment and faster approvals for licenses.
On the 18th of July 2022, Crown Prince Sheikh Hamdan bin Mohamed Al Maktoum announced in a tweet the launch of the Dubai Metaverse Strategy, which aims to utilise its unique position to harness innovation.
The Prince intends on establishing Dubai as one of the top 10 cities globally in the metaverse economy.
The Emirati state is currently home to over 1,000 companies operating in the metaverse and blockchain sector, which collectively contribute approximately $500 million to the national economy.
One of the strategy's key objectives is to increase the number of blockchain and metaverse companies five-fold within the next five years.
Should targets be met, over $4 billion will be added to the state's economy along with around 40,000 virtual jobs.
Dubai aims to cultivate talent for the industry through education and training to then be used to develop metaverse use-cases and applications for its government.

Dubai has been granting crypto firms licenses issued by its Virtual Assets Regulatory Authority (VARA). As a result, many household crypto names have received approval in recent months, including OKX, Crypto.com, FTX and Binance, many of which will base their regional hubs in the Emirate.