U.S. vs Decentralisation
Market Meditations | November 9, 2022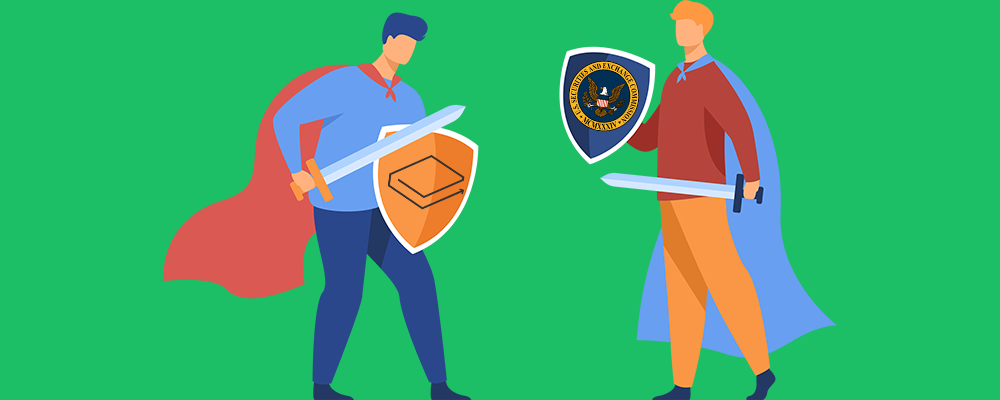 LBRY began in 2016 with the aim of decentralising the publishing industry and has amassed over 10,000,000 users to date. On Monday, LBRY lost its court case against the Securities and Exchange Commission (SEC).
Even though the project did not sell its tokens through an initial coin offering (ICO), the court determined that LBRY's LBC token represented an investment contract. "LBRY is mistaken about both the facts and the law", the New Hampshire District Court said in the decision."
Despite the price of the LBC token dropping 99% since its launch 6 years ago, it has fallen 29.8% in the 24 hours alone following the announcement.
Following the decision, Jeremy Kauffman the CEO of LBRY told Fox Business that the case "establishes a precedent that threatens the entire US cryptocurrency industry".
Furthermore, LBRY tweeted that "after five years of fighting and court ruling, we still honestly do not know how to legally launch a public blockchain in the US" before asking their followers, "does anyone?".
Although they clearly feel wronged, the LBRY team is surprisingly positive and stated "we're going to lick our wounds for a little bit but we're not giving up" and that "the best is yet to come".
The verdict could be a major setback for cryptocurrency issuers, many of whom have claimed that the SEC is using a "regulation by enforcement" approach.  Gary Gensler, the chairman of the SEC, has publicly criticised this idea while praising the SEC's application of current laws, particularly the Howey Test.