Why Is Nobody Talking About This?!?!?!
Market Meditations | September 9, 2022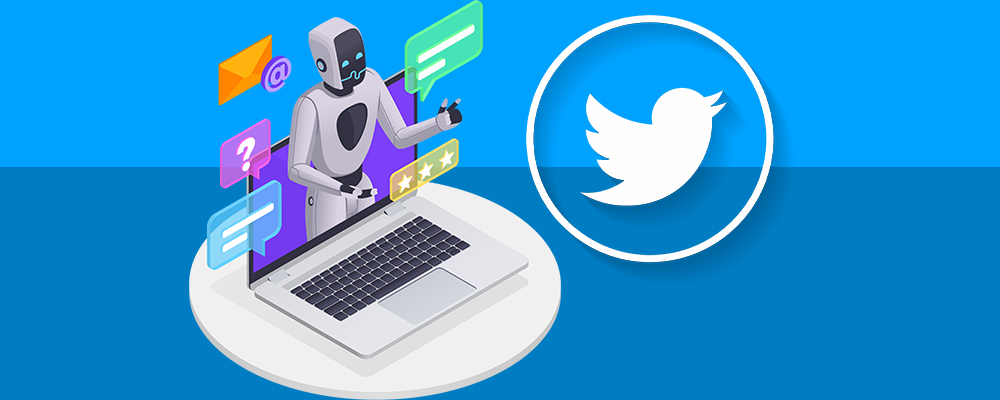 There's nothing quite like a viral post. The feeling of gratification a well-worded Tweet can provide can be just as euphoric as remembering where you wrote down that seed phrase back in 2019. But sifting through all the replies might uncover a dirty truth.
Twitter is the preferred stomping ground of many legitimate crypto investoooooooooooooors, but there's trouble in paradise. It turns out that just like the Transformers franchise, too many bots can ruin a good thing.
Bots have invaded CryptoTwitter, constantly polluting organic conversations between community members to advertise and attract people to sites and projects that are dubious at best.
Changpeng Zhao, colloquially known as CZ throughout CryptoTwitter, has always been a high-profile personality, but recently bots impersonating the Binance founder have been working overtime trying to deceive Twitter users into believing phony endorsements.
CZ himself commented, saying that resolving the bot problem should be at the top of the to-do list for the social media platform. And he's not the only one – Scott Melker, Lark Davis, and various other popular crypto personalities have publicly expressed their frustration at the overwhelming level of bot activity.
Even at the height of media attention in April, Elon Musk said that one of his top priorities would be the elimination of these bot armies if his purchase of Twitter panned out.
Twitter bots have more sinister motives than just drawing attention to popular posts. They often advertise bogus airdrops, fake projects, and phishing attempts. So the next time find yourself asking "Why IS nobody talking about this?", the answer probably isn't worth knowing.