You Qualified For An Air-Not
Market Meditations | March 3, 2022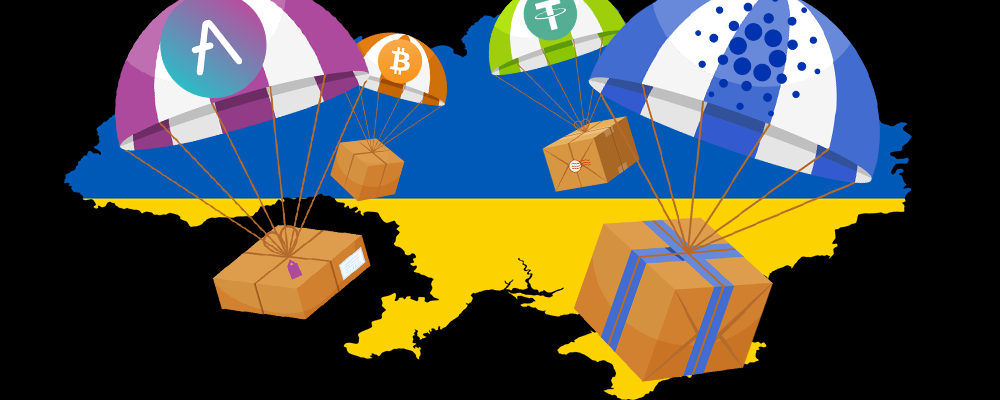 Ukraine has now received over $40 million in cryptocurrency donations since the country first tweeted on February 26th. Initially only BTC, ETH and USDT were accepted in donations. DOT was added on March 1st after the project's co-founder, Gavin Woods donated $5 million in Polkadot to Ukraine's cause.
In response to the generous donations received, the Official Twitter account of Ukraine tweeted that an airdrop was confirmed.
News of an airdrop was met with a flurry of micro-donations in Ethereum as shown by Etherscan.
Many of the donations are between 0.001 ETH to 0.01 ETH which equates to around $0.30 to $30.
According to Dune Analytics total donations increased at the time the airdrop was announced from 28,700 to over 80,000 total contributions.
From this data, it is clear that some market participants are executing multiple transactions of little value, in an attempt to profit from the airdrop.
Further data from Etherscan shows that the official Ukraine crypto donations wallet was testing the airdrop with a newly created token.
Just over 24-hours later, the Ukrainian government canceled plans for the airdrop. Vice Prime Minister, Mykhailo Fedorov announced in a tweet that instead, they would "announce NFTs to support Ukrainian Armed Forces".
Regardless of whether contributors will receive an airdrop or an NFT, this has served as an important example of how the power of crypto can positively impact normal people in need.