AAA Gaming Guide
Market Meditations | June 9, 2022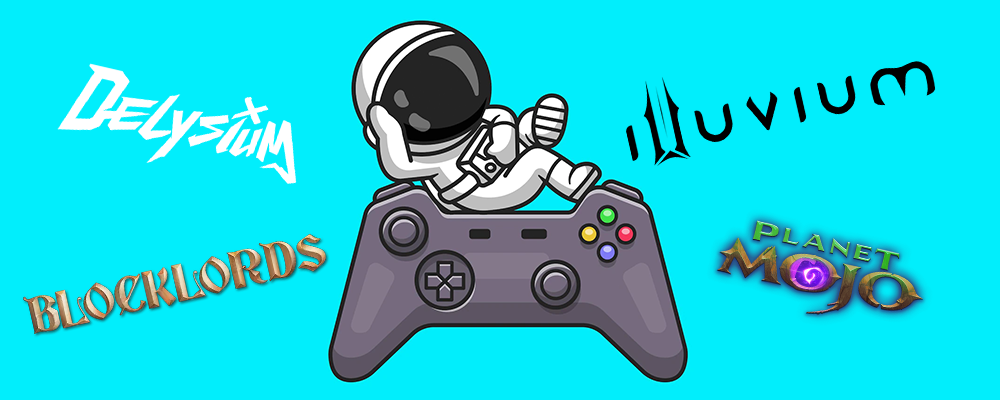 ?️ Bringing The AAA Game
Play For Fun
According to the data below, gamers are still a growing audience. Accelerated engagement, partially due to the pandemic, enabled video gaming to surpass the revenue of the movie and music industries combined during 2020.
USAToday: 13/07/2021: Two-thirds of Americans, 227 million, play video games.
With such unbridled growth, will this industry give on-chain games the time of day?
Looking into Google search trends below, we can see a steady decline in Axie Infinity's popularity over the past year.
Play To Earn
Google Trends: 08/06/2022: Axie Infinity
But why would this be the case when gaming is such a burgeoning industry?
Most players engage Axie Infinity for earning potential, not entertainment. Economically disadvantaged areas of the world are responsible for the highest P2E gaming populations.
Axie's gameplay is comparatively shallow against AAA titles. Games like Fortnite and Apex Legends regularly release new content that introduces new mechanics.
Production quality, like graphics, is well below the industry standard when compared to traditional games.
When the economic incentive to play began to wane due to flawed tokenomics, there wasn't enough intrinsic entertainment value to retain such a large player base.
!TIP: 'AAA' refers to highly developed gaming projects led by large studios with massive budgets aimed at producing top-notch video gaming experiences.
Play For… Both?
The success of blockchain games like Axie coupled with the NFT boom we saw last year grabbed the attention of more than a few big names in the gaming industry.
Square Enix (Final Fantasy, Dragon Quest) told investors it's still pouring money into NFTs earlier this year.
Activision Blizzard (World of Warcraft, Overwatch) sent out a survey asking players for feedback about cryptocurrency and NFTs last month to gauge sentiment and interest.
Two-time Streamer of the Year, Dr Disrespect's AAA game studio, Midnight Society, has already published a number of NFTs on Polygon ahead of its inaugural game release with plans to feature more.
Remember, we're in a bear market, yet studios are still consistently building toward digital economies.
With success comes opportunity, and unfortunately so does risk. So before clicking "Start" on a blockchain gaming investment, remember – you have to do your homework before playing video games.
What is the quality of the game? Cash grabs are everywhere, gems are hard to find. A key factor in the likelihood of a game's success lies in the graphics, story, mechanics, and overall playability of a title, not in its tokenomics.
Who is behind the game? Experienced teams, big budgets, and brand recognition are indicators of success in this industry.
How does it compare? This is a big one. If assessing a blockchain game, compare it to big titles like Fortnite, Warzone, World of Warcraft, or Pokemon. If the only reason to play a P2E game is the "2E", its successful days may be limited.
Growing pains have become apparent in this industry as we move toward an on-chain online space.
Getting started:
Twitter and YouTube account like @YieldGuild, @BGameAlliance, and On Chain Gaming offer great alpha for emerging blockchain gaming projects, while conventional media outlets like PCGamer and Gamespot keep a finger on the pulse of titans in the industry.