FTX Volume 1, Part 2: Depositing and Earning
Market Meditations | July 5, 2022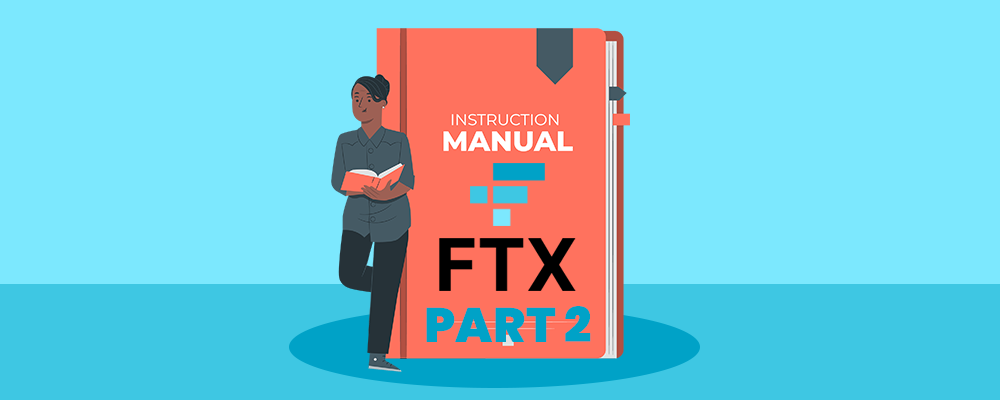 ?FTX Volume 1, Part 2: Depositing and Earning
In Part 1 of our Beginner's Cryptocurrency Exchange Guide, we showed you how to create an FTX account, verify your identity, and complete 2FA.
Today we cover how to deposit funds into FTX for trading and earning income, and use FTX's unique "convert" feature to swap between coins. Not only does this feature allow you to trade coins with 0 fees, but the first 1000 people will also receive a $15 bonus. If you haven't yet signed up to an FTX account, do so here:
Residents of the EU and UAE, can sign up by clicking here.
Residents of the US can sign up by clicking here.
Step 1: Completing Level 2 KYC
It's important to complete Level 2 KYC to take advantage of all the features FTX has to offer. Without it, you will only be able to withdraw $2000 USD equivalent per day. After completion, however,unlimited crypto and fiat withdrawals are accessible. In order to receive the free $15 bonus, Level 2 KYC is required.
For a complete guide on completing Level 2 KYC on FTX, click here.
Step 2: Depositing Funds
Now that we've set up anaccount and completed Level 2 KYC, we're ready to deposit funds.
Click the FTX logo in the top left corner of the screen to navigate to a screen similar to the one above.
Click the blue "Deposit" button – if you have not yet completed Level 2 KYC you will notice that you will only be able to deposit USD stablecoins.
After depositing, the current balance will be displayed on the homepage, as shown below..
Step 3: Using FTX Convert
The FTX convert feature offers swapping between spot assets without having to navigate a complicated orderbook.. The best part? Using this feature means you can swap your assets with no fees. Note that the price quoted will depend on market conditions.
Let's swap some USD for BTC.
Notice on thehomepage to the right of thebalance there is a section labeled "Trade." This is the convert feature and should look similar to the image above.
❗TIP:You can also access the convert feature by clicking on "Wallet" in the top right corner of the screen and then clicking convert next to "Deposit" and "Withdraw" on the desired coin as shown below.
All that's left to do is enter the desired quantity you'd like to convert.
For example, when converting 160 USD to 0.00821004 BTC at a price of $19,488.23 as shown below,  clicking "Buy Bitcoin" completes the process!
Remember! The first 1000 users who convert at least $150 USD on FTX and the first 1000 users who convert at least $150 USD on FTX.US using this convert feature will receive a $15 bonus! The Free Bonus will be credited in USD immediately upon successful completion of the steps.
Congratulations! You've deposited funds, set up Level 2 KYC, and converted your first spot assets with 0 fees.
Next week, we will be sharing Part 3, where we will show you how to complete withdrawals.